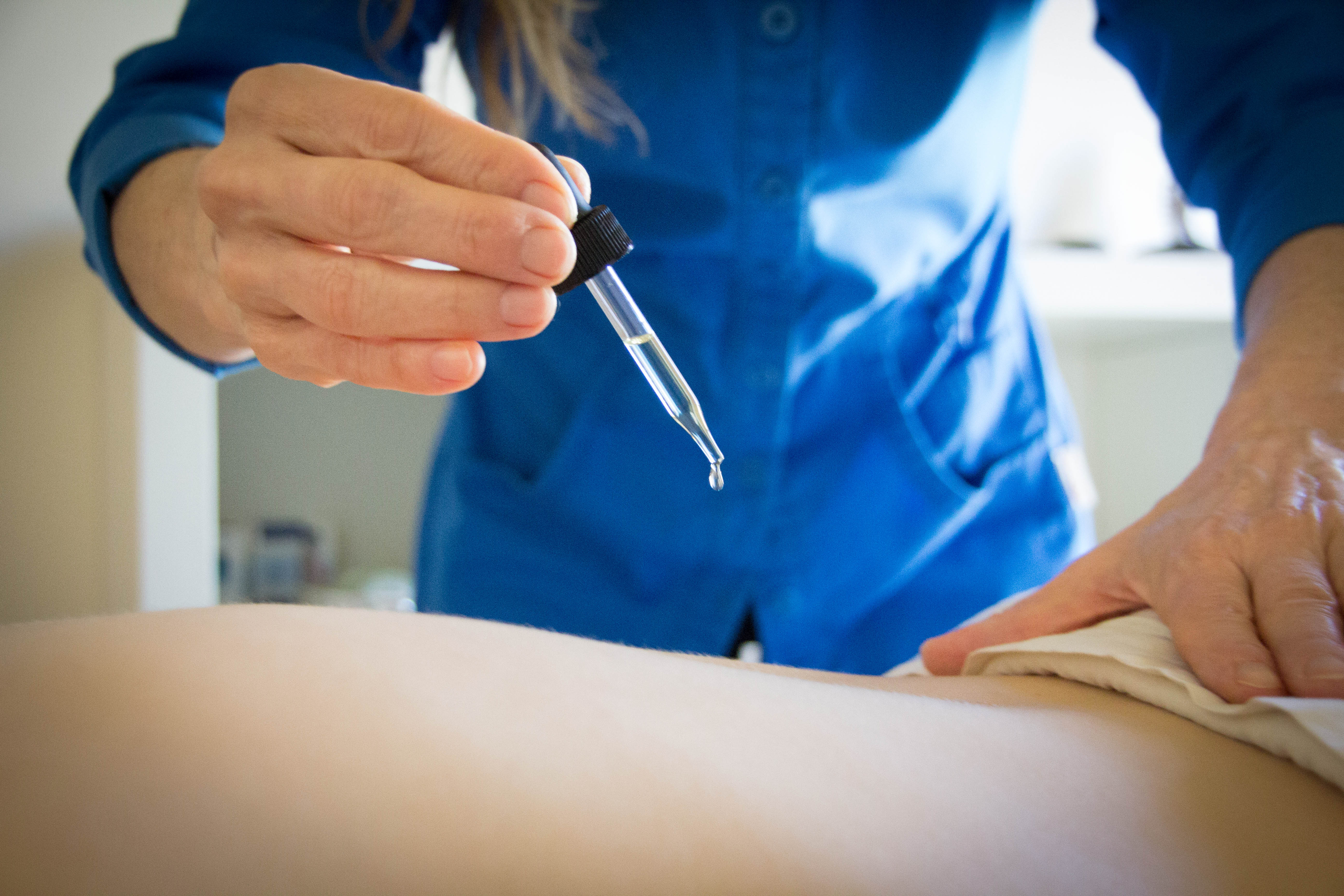 Sacred Rain is a treatment protocol we offer here at Wellness on Whyte and is based on Raindrop Technique, developed by D. Gary Young in the 1980s. Recipients of Raindrop Technique have historically noted greater spinal alignment and vertical growth as a benefit.  This is because the treatment is purported to eradicate toxins trapped along the spine.
This modalit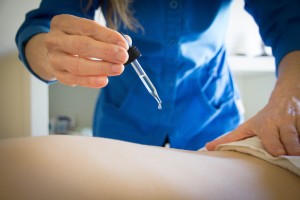 y also promotes deep emotional healing, physical balance, relaxation of the nervous system, and a profound sense of well-being. These outcomes are achieved with a combination of massage, topical application of essential oils, and specific vitaflex reflexology techniques. The practitioner drops particular essential oils neat along the spine from approximately 6 inches above the body, mimicking raindrops and allowing the oils to merge with the energetic field of the recipient before contacting their physical body, charging the oils and intensifying their properties.
Sacred Rain is Wellness on Whyte's customized version of Raindrop Technique – an evolution of insights, trials, and experiments from a number of our team members!
I had the pleasure of experiencing Sacred Rain myself. At the time of my treatment, I had a lot on my mind and was feeling angry and confused – those feelings had manifested in my body in the form of a headache and jaw tension.  A blissful blend of stimulus, powerful and gentle all at once, Sacred Rain washed over my feelings, diluting the intensity. I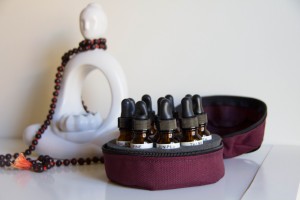 expected that the application of essential oils right onto my skin would be intense, but it was surprisingly refreshing and left me feeling relaxed and calm, especially with the light strokes used to spread the oils along the spine. I experienced ongoing benefit from Sacred Rain long after I left. As I stood in the entrance of Roots on Whyte on my way out, talking with a friend, I noticed that my headache was dissipating and my attitude softening. The treatment facilitated an opening to new possibilities.
Come unwind with us and indulge in Sacred Rain. We promise it will wash away your imbalances, leaving you blissfully invigorated!
*If you are pregnant, this treatment is not suitable for you at this time as many essential oils are contraindicated during pregnancy.  If you have very sensitive skin, or are a highly sensitive person, please discuss this with your therapist prior to receiving your treatment.