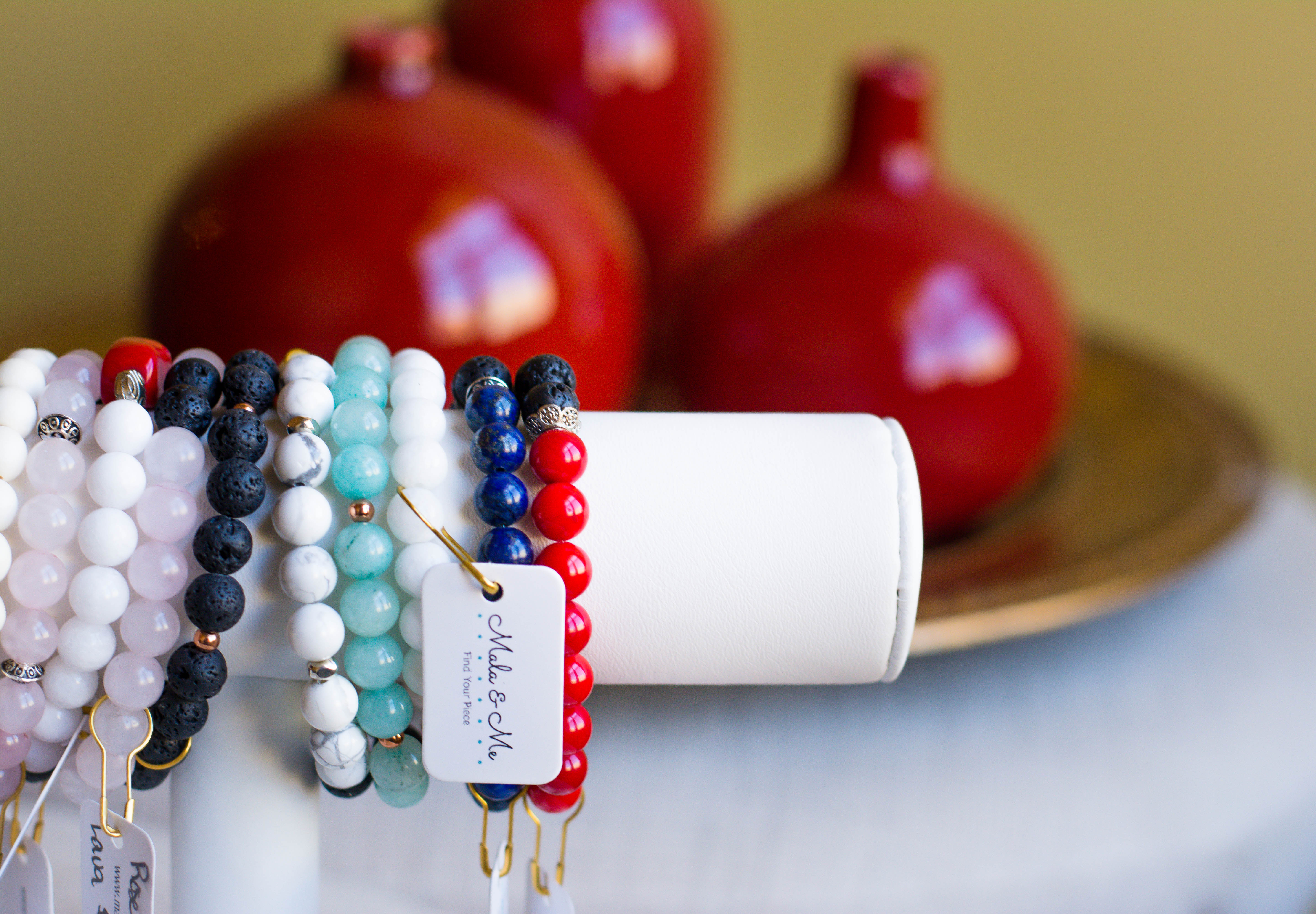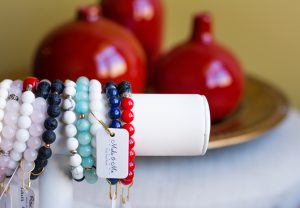 Stop by and see what Mala & Me has in store for you!
Mala & Me is a company of 2 sisters, one of whom is our beloved Sabrina Silins, who make mindful malas "from the earth to help support mental, emotional & spiritual well-being." The pieces they create are intended as a means for comfort, support and transformation in day-to-day living.
Adapted from the Mala & Me website:
"We want you to feel beautiful when you wear our pieces. We want you to feel like you are wearing something of the utmost quality – that was created with love. We want you to look down at your piece when you feel like yelling, crying, celebrating, sleeping, or loving and move a few beads up the string to affirm how deserving of love and life you are."
Malas are a string of beads intended to help the wearer keep track of spiritual recitations – mantras, prayers, phrases, words of meditation or affirmation. The chosen recitation should be repeated as many times as there are beads on the mala. The first or 'head' bead is utilized as an anchor of sorts "to begin a meditation, and when the cycle is complete, the user may begin another rotation on the Mala in the opposite direction."
Each mala by Mala & Me is made with precious gemstones that offer their own special meaning and therapeutic value. Click here to learn about each individual gemstone used by Mala & Me.