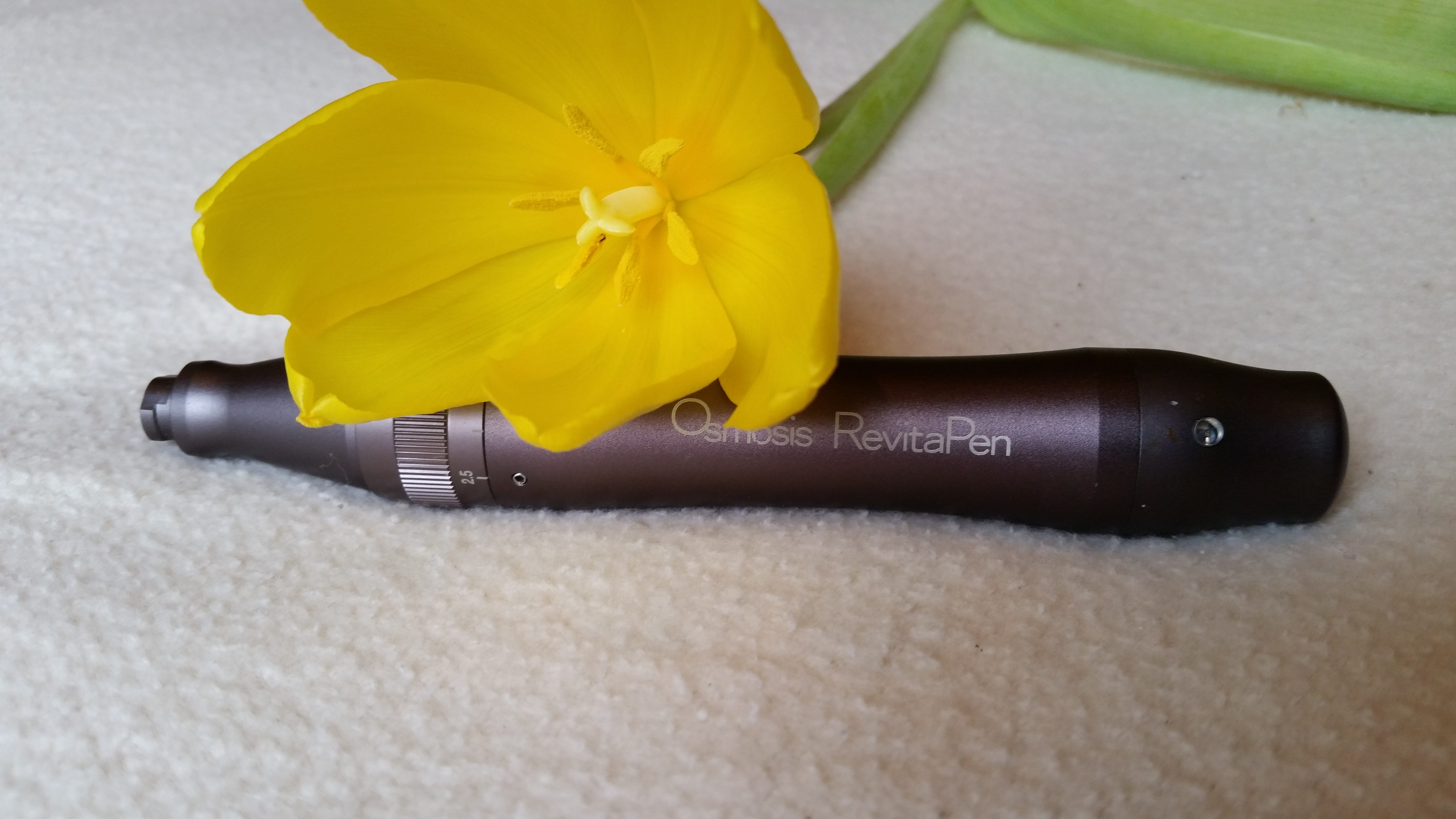 Introducing the RevitaPen at Wellness on Whyte! RevitaPen is a product of Osmosis Medical Skincare and new to our beauty treatments menu.
The RevitaPen is a noninvasive cosmetic device used to enhance Osmosis product absorption. Each disposable tip for the RevitaPen is made from surgical stainless steel and covered in tiny cone-shaped protrusions that when applied to the face, in combination with the rhythmic tapping afforded by the device, creates microchannels on the surface of the skin. These microchannels allow for deeper product penetration while also facilitating collagen stimulation, gentle exfoliation, increased hydration and circulation, diminished scar tissue, reduction of pore size, blemishes, fine lines, wrinkles, age spots, hyperpigmentation and inflammation. All of these benefits combined make for more instant and lasting results from your facial products and services. Younger looking skin is one appointment away with the RevitaPen!
Now you can explore a RevitaPen Facial as a 45-minute Mini Facial Treatment or add the use of the RevitaPen to your Sparkly Clean or I Am Ageless Facial services!
[pl_button type="info" link="https://clients.mindbodyonline.com/classic/ws?studioid=24422&stype=-9&sTG=7&sView=day" target="blank"]BOOK a Facial appointment now[/pl_button]