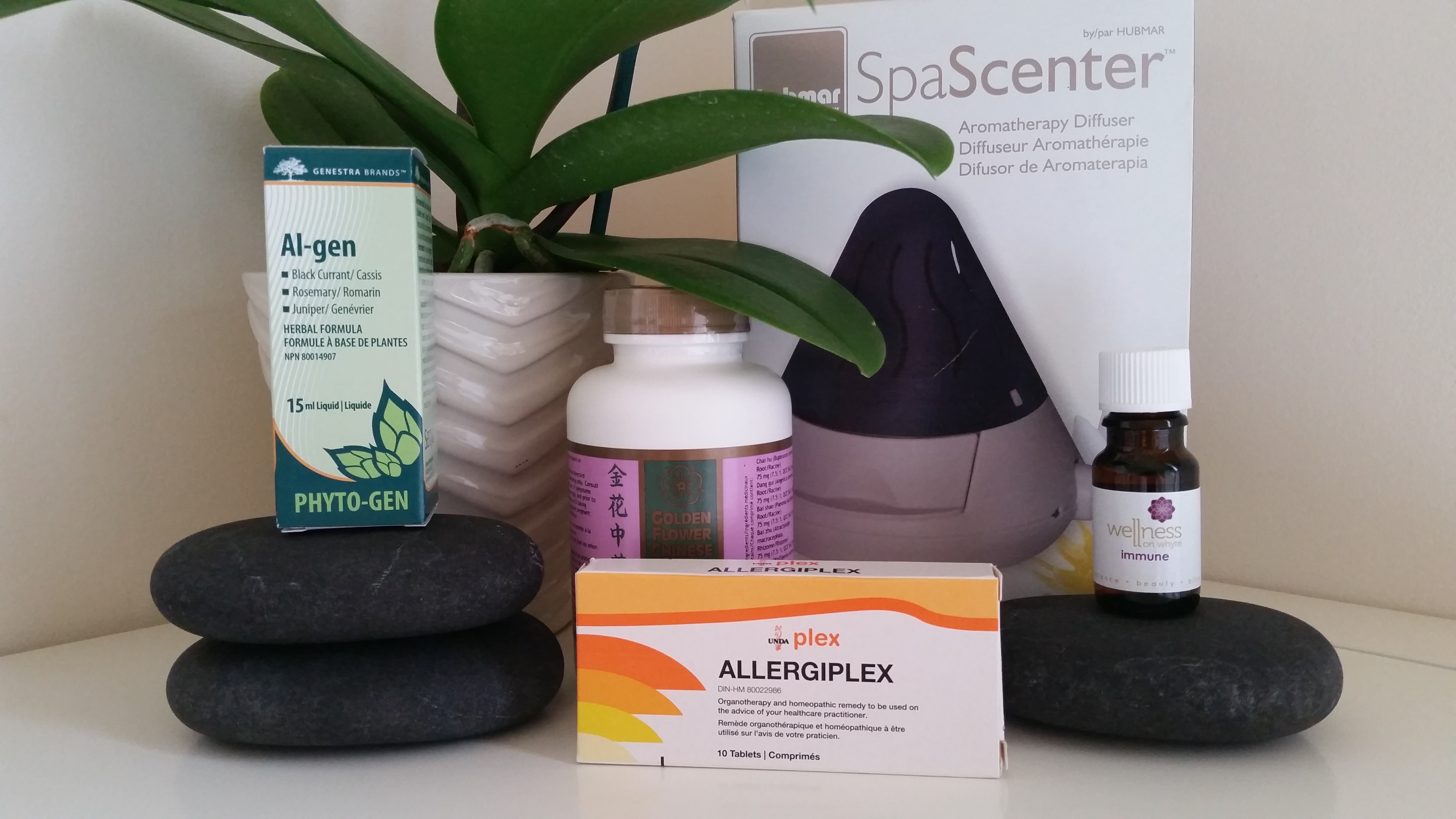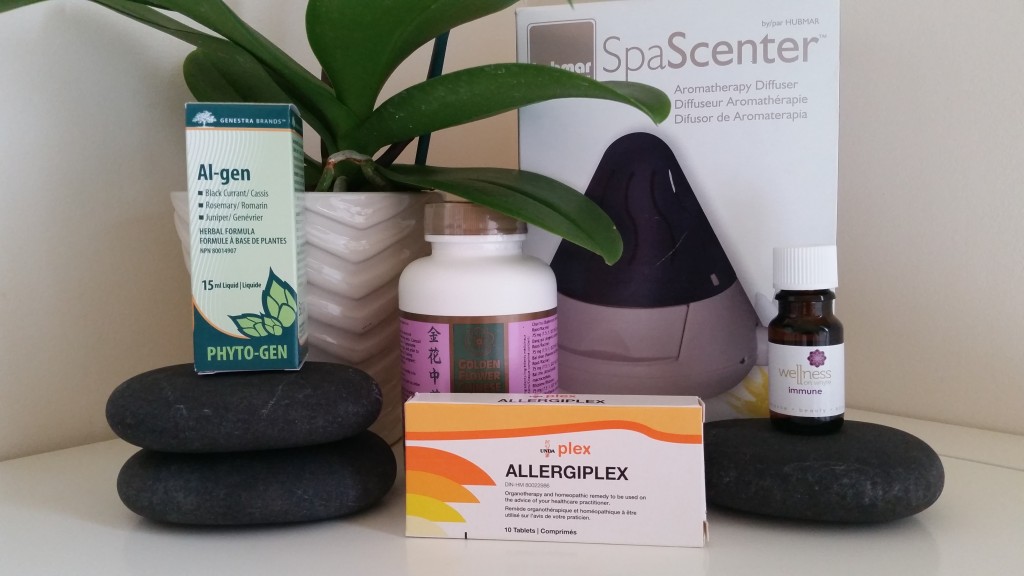 We have an array of products at Wellness on Whyte to support you through allergy season. For some, this season has already started and for others, this season comes into full swing in April. Explore what we have in stock to relieve your symptoms and promote increased ease and overall well-being.
An aromatherapy diffuser is a great choice for your home space to cleanse the air, unburden the lungs, and provide therapeutic essential oils to help regulate the immune response. We recommend our custom in-house 'Immune' essential oils blend for your diffuser.
Consider Allergiplex – a homeopathic combination of compounds that are very effective in preventing and treating allergy symptoms such as stuffy and runny nose, sneezing, swelling, difficulty breathing and watery eyes.
Jade Screen & Xanthium Formula is a Chinese herbal formula that helps the body defend itself from disease-forming invaders. This formula addresses irritation & inflammation of the nasal passages, opens the sinuses, relieves sinus headaches and red, dry or itchy eyes, congestion, allergy-related pain, skin rashes from allergies and sore throat.
Al-gen is a product from the Phyto-gen line specific for relieving symptoms of seasonal allergies. Phyto-gen therapy is very unique in that it is medicine derived from developmental tissues of plants like buds and young shoots. These parts of the plant contain "undifferentiated, fast dividing cells which contain the plant's genetic blueprint and material" (taken from Seroyal's website), components that are lost in fully developed plants. These particular tissues of plants are especially energetically potent in spring as that's when they're harvested: during the most active phase of a plant's growth cycle.
We've got you covered for all your allergy symptom-relieving needs. Stop by and explore our allergy products today!