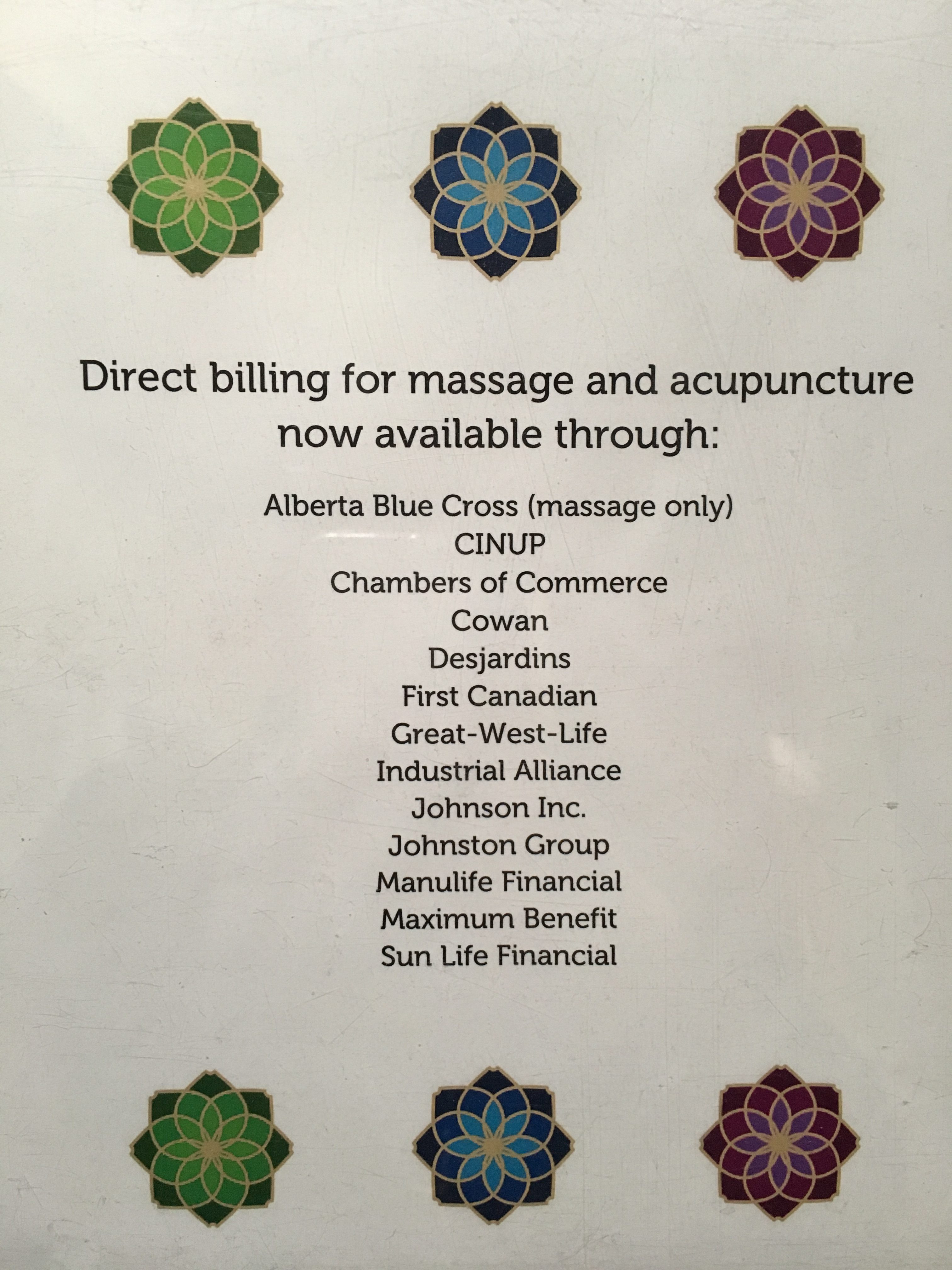 We, at Wellness on Whyte, want to make your experience as smooth and simple as possible. That is why we decided to offer direct billing options through 13 different insurance providers.
We are able to submit claims for Acupuncture and Massage Therapy through the following Insurance providers:
Alberta Blue Cross (for massage only)
CINUP
Chambers of Commerce
Cowan
Desjardins
First Canadian
Great West Life
Industrial Alliance
Johnson Inc.
Manulife Financial
Maximum Benefit
Sun Life Financial
Next time you come in for a treatment, show us your benefit card upon arrival and let us take care of the rest.