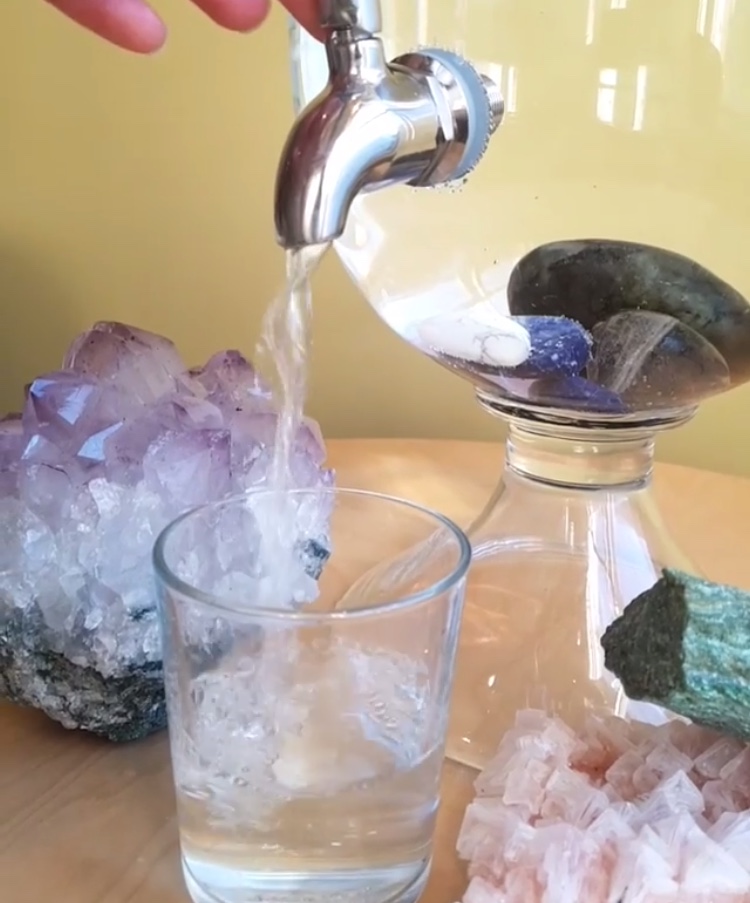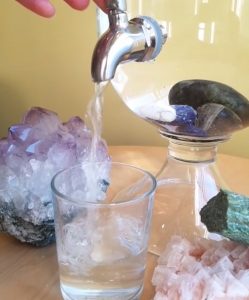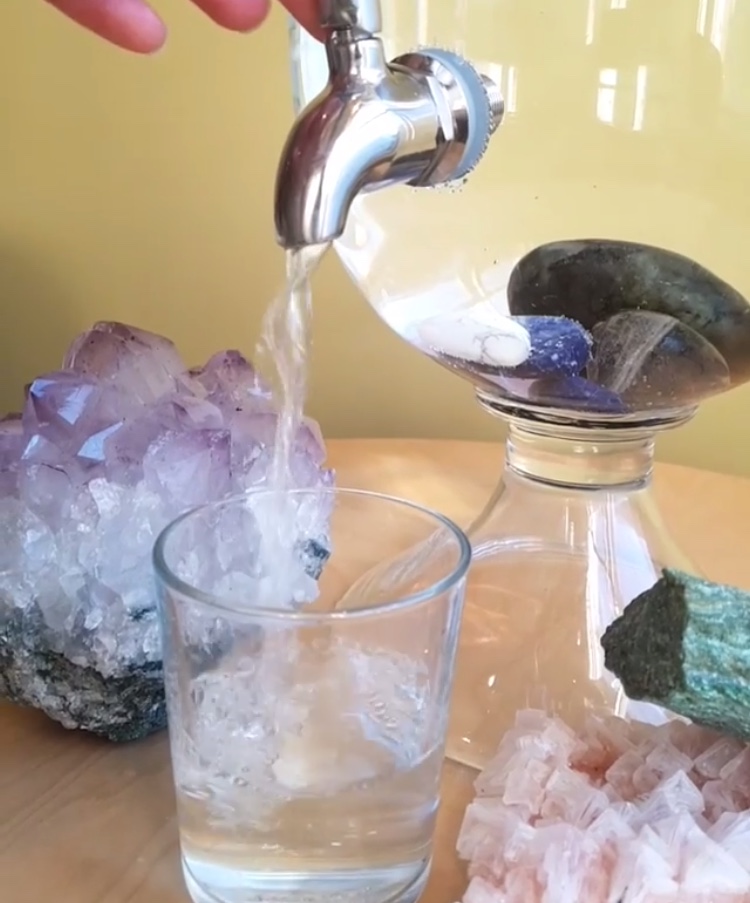 Why crystal infused water?
Crystals are elements from the Earth, and just like anything else on Earth they hold what we call a "Vibrational Quality" or an energetic charge. Crystals have been used for centuries in aid of healing and each crystal in our water is associated with a unique purpose to awaken different levels of consciousness that are held within the body.  We made this subtle change because we wanted to set you up for success in your treatment and for the rest of your day!
We have carefully selected 9, out of thousands of crystals, to infuse our water that we offer you before and after any treatment.
Quartz
Brings harmony to all chakras.
Used to aid in treatment of headaches and can assist metabolism.
Rose Quartz
Promotes compassion and allows of unconditional love – to yourself and others.
Labradorite
Helps eliminate the emotional drain of daily routine or the burden of responsibility.
Moss Agate 
A stone of abundance and helps one attract it in all forms.
Enhances mental concentration, persistence and endurance.
Howilite
A calming stone. It helps to soothe upset states of mind.
Amethyst
A natural stress reliever. It boosts production or hormones and stimulates sympathetic nervous system and endocrine glands.
Obsidian 
Eases tension in muscles and improves circulation and artery health.
Aids in digestion and detoxifies.
Snow Obsidian
A strong grounding stone.
Lapis Lazuli
Promotes self awareness and helps promote self expression.
Helps to regulate the endocrine system.
We consciously chose each individual crystal to give you a subtle sense of support before and after each treatment you receive here at Wellness on Whyte.
Come in and try it out!
By Sara Macala