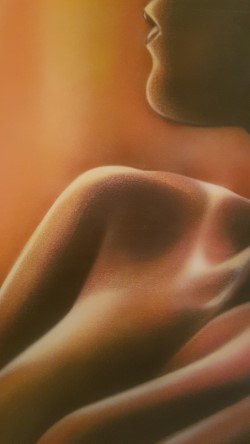 Breast massage is a great way to balance hormones. Done by yourself, a partner, or practitioner, it's proven to help drain your lymphatic system and invigorate blood flow through your breast tissue. Breast massage has been scientifically proven to aid in reducing the risk of breast cancer. Increasing blood flow to the breast can also decrease PMS symptoms and aid in the transition through menopause. This tantric technique can ease breast tenderness and emotions like disappointment that begin to accumulate in certain meridians that run through the breasts.
Along with the scientific reasoning behind the importance of breast massage, this self care practice allows you to connect to the yin (female) energy of your body and spirit. Chinese Medicine sections the body into parts being more dominant in Yin or Yang quality. The chest and breasts are more Yin in quality as they contain our female energy. Connecting to and caring for this Yin area of your body aids in balancing the energetics of your physiology which can help in decreasing ailments or disease.
By using this technique on a weekly basis, you will notice changes in mood, energy, and your cycle. It has the ability to flush toxins out that build up in your lymphatic and breast tissue. This practice also increases your level of connection with yourself. As you become more aware of your own sensations and loving touch, you create new pathways in your brain for sensitivity.
View our Breast Massage Tutorial below by Wellness on Whyte President and Acupuncturist, Geha Gonthier
Book a Breast Massage treatment with one of our experienced Registered Massage Therapists.
Art by Jayna Simpson.