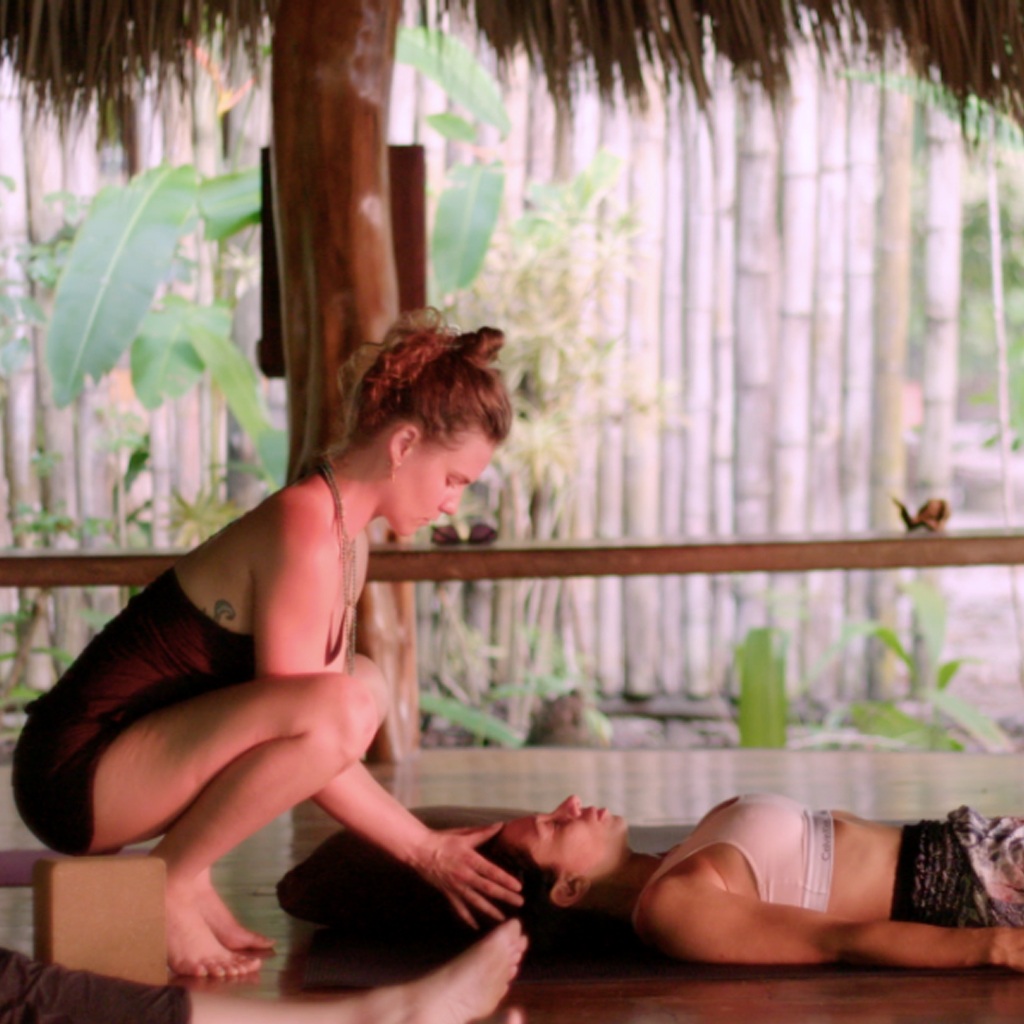 I hope you're well. I had a fabulous summer and fall, gratefully busy with lovely new and previous clients in Edmonton and quality time with loved ones. I graduated from some excellent continuing education, where not only did I learn techniques to take YOUR healing to the next level…I experienced exponential personal growth and healing, even more than I expected.
See below for what's new in my practice and two offerings I'm pouring my heart and soul into. I'm teaching alongside some of my colleagues I admire most and feeling beyond blessed to be offering world class education.
I'm in Costa Rica for the winter, then back in Edmonton from June-October 2020 and will have cooking classes and other fun events to join! En route north I will be back in NYC in May! Stay tuned for Spring Newsletter for those details! Find 8 winter wellness tips & healing recipes below.
from Jessica Kruse in Costa Rica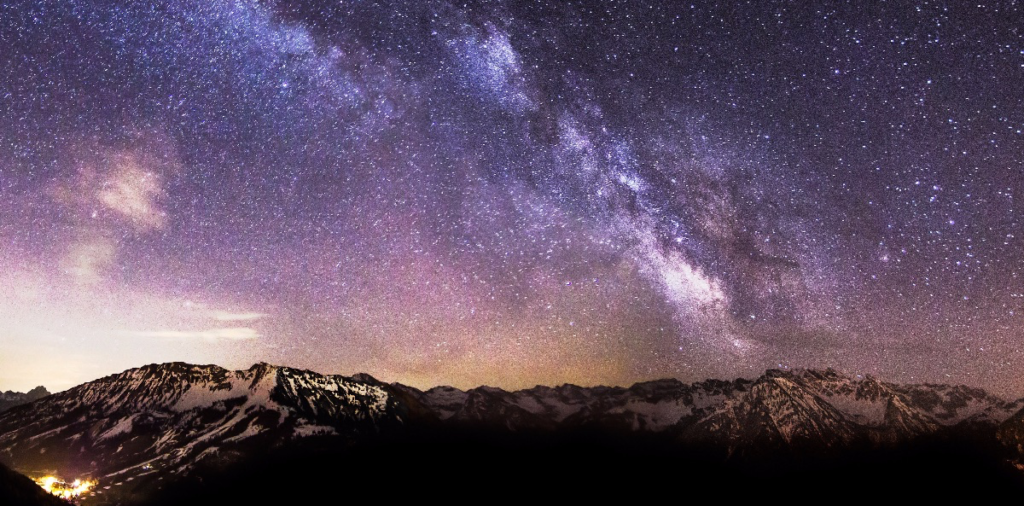 Need Winter inspiration? Be with the stars at night. Need more? You may also want to try this profound technique I've integrated into my practice… Subconscious Imprinting Technique.
Subconscious Imprinting Technique is a science based healing system designed to uncover and release repressed emotions and unresolved trauma that's contributing to chronic physical symptoms in your life.
I offer virtual sessions while currently located in Santa Teresa, Costa Rica. See HERE for complete details on S.I.T or set up a FREE 15 min discovery call to see if it's for you!
---
8 WINTER WELLNESS TIPS
1. Be with the stars at night. I know it can be tough to find inspiration in the depths of winter, so I invite you to try connecting to the vastness of yourself, via the stars. One particular Vedic text declares that the entire universe is contained inside your heart, in a space the size of your thumb. When the boundaries of our life get us overwhelmed and feeling down, looking at the stars re-connects us with the universe and reminds us of our inner cosmic nature. The very act of looking up is uplifting. You raise your chin and chest, allowing the rib cage to open and the lungs to expand. Stargazing can ignite hope, dreams and a sense of wonder.
2. Follow a regular daily routine that includes a good night's sleep, rising before the sun and eating your main meal in the middle of the day. Vata dosha is irregular by nature and is soothed by a consistent daily routine. Go to bed before 10 am. If you have trouble falling asleep at night, drink a cup of hot medicated milk (recipe below)
3. Avoid overeating.  This means learning to pay attention to the signals your body gives you. Hunger indicates that your body is ready to take in food. If you're not hungry, don't eat. You can take a few deep breaths and chew on the ginger recipe below and drink a few sips of water to test for true hunger. Sit down for your meals and take a moment of silent appreciation for the food, the cook, your digestion and the silent source of it all. Enjoying food with all your senses prepares the digestive fires (agnis) to process food more efficiently. If you don't distract yourself from your meal by reading, watching TV or working, then you'll notice when you feel satisfied. Not stuffed, just satisfied. The Ayurvedic & Yogic texts say we should eat to about 75% of our capacity, leaving space for some warm water or herbal tea and simply space itself. This is about what would fit into your two cupped hands.
4. Protect your digestive agnis (fires). Avoid heavy, deep-fried, cold or frozen foods. You can chew on Ayurvedic Pickled Ginger (recipe below) before lunch and dinner, to help balance your digestion and elimination. It also helps promote appetite and balance cravings. The result is that your food is more satisfying and your body is able to absorb and assimilate the food better. Leaving you feeling lighter and more comfortable after meals.
5. Stay hydrated! Sip on hot water throughout the day. Hot water truly hydrates all tissues and also helps to flush the lymph system, melt away muscular tension and improve digestion.
6. Stay hydrated! On the outside too! Practice daily self Abhyanga (see blog for full details) in the winter using sunflower or sesame oil (or a blend), depending on your constitution, to enjoy the benefits of a boosted and protected nervous and immune systems from these simple oil practices.
7. Practice Nasya-nasal administration of medicated oil. Yes, more oil, more hydration?! Whoa- too fancy or complex? It's not, I promise! You don't have to do anything complex or even have a fancy medicated Nasya oil…you can simply put a drop of un toasted cold pressed organic sesame oil on your pinky finger and gently apply to inside of each nostril. Then inhale deeply, wiping off any excess.
8. Daily exercise helps refresh body, mind and spirit. Exercising at least half an hour a day not only helps keep your mood balanced and the extra pounds off but will improve your agnis (digestive capacities) and reduce ama (toxins). Whatever you enjoy, whether yoga, walking, swimming, dancing or cross-country skiing, include it as a regular part of your routine. Ideally, exercise during Kapha time of morning, between 6-10 am and try to get outdoors and enjoy the crisp air.
---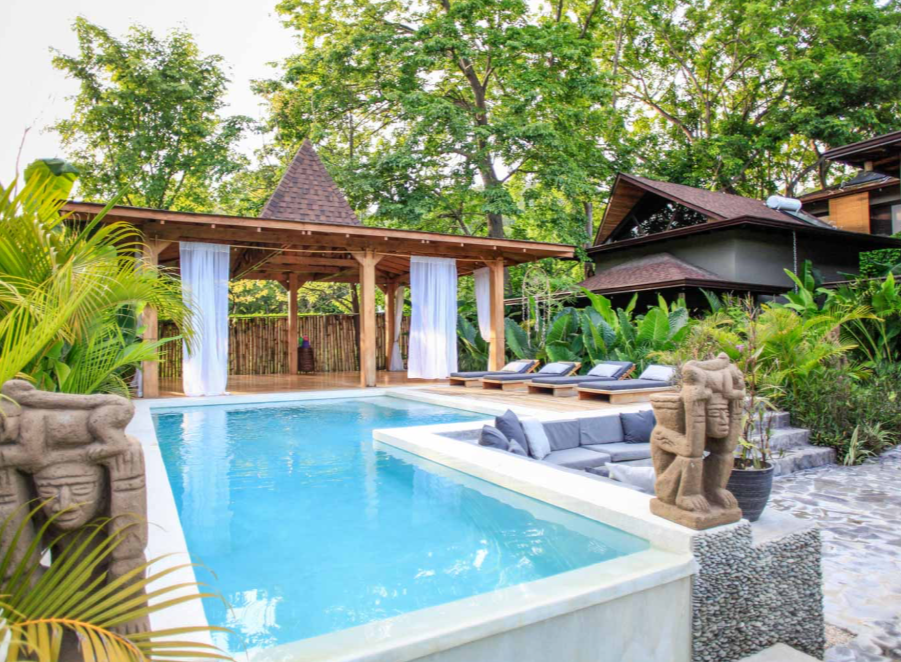 Looking for an integrated holistic experience & education?
Yoga Teacher Training & Ayurveda Immersion
DATES
November 1-22nd, 2020
Investment *based on double occupancy and in USD:
Early bird registration ONLY ONE SPOT AVAILABLE:
$3300 USD
Location Costa Rica
Regular pricing: $4400 USD
This empowering, positively life changing program allows you to effortlessly dedicate yourself to your Ayurveda Yoga lifestyle and truly enjoy the benefits of these consistent practices; while being nourished and supported by experts in the field, a caring community and organic plant based meals prepared with love by our private chefs. This Yoga Alliance 200 hour RYS registered program is offered in an all inclusive immersion format of 22 days, beachside in the lush beauty of Costa Rica.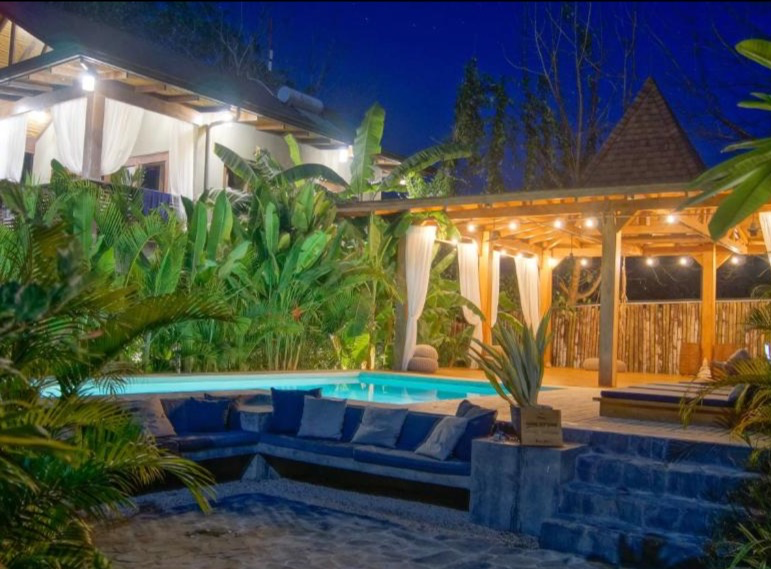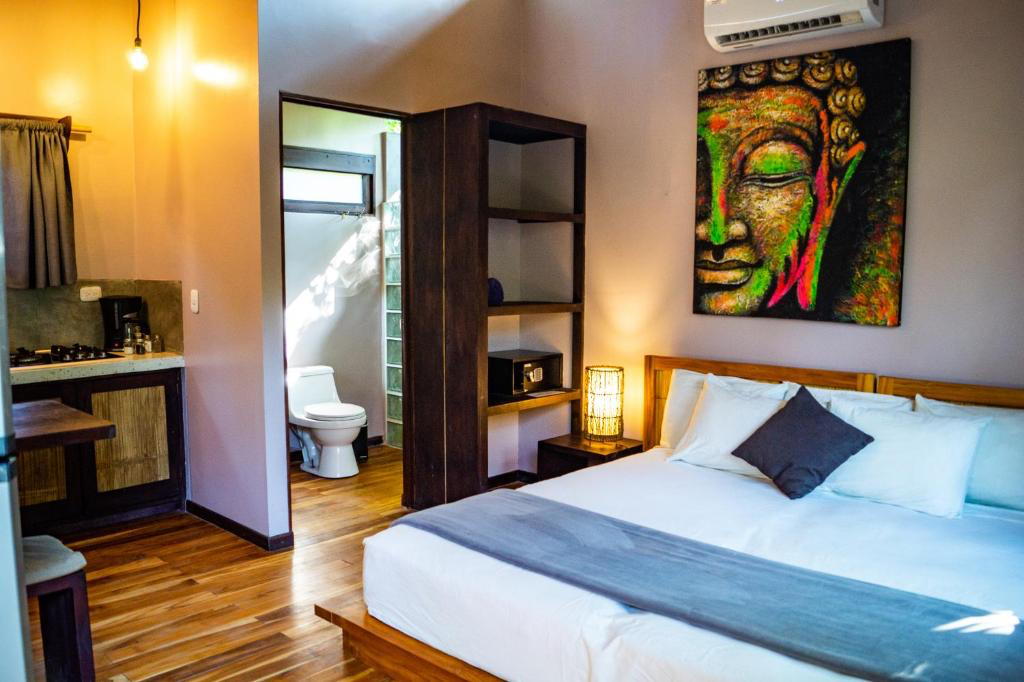 ---
Abhyanga Warm Oil Massage Training
with Accredited Certification
Ayurveda Oil Massage Therapy and related bodywork skills are increasingly in demand and can broaden your range of professional therapeutic offerings. Graduates will be able to successfully perform a full body Abhyanga Ayurveda warm oil massage treatment adapted to Vata, Pitta and Kapha requirements.
Program dates:
September 18th-28th, 2020
*10 classroom days; Wednesday day off.
*10am-5pm; Lunch 1-2pm
Location: Reveal Wellness Studio, Edmonton, AB
Investment (prices in CAD):
$3997 Early Bird until June 25. $4397 thereafter.
Referrals: Receive 10% tuition rebate for your graduate referral, if both paid by June 25, 2020
---
RECIPES
AYURVEDIC PICKLED GINGER
To stimulate agni; eat a pinch of this before meals
(have a glass of water nearby):
*Take a piece of fresh grated ginger root with a pinch of mineral salt and a squeeze of fresh lime juice and mix. This can be made in larger quantities and stored for up to 3 days.
MEDICATED MILK FOR SLEEP
Drink this about an hour before bed to encourage sound sleep.
Nutmeg acts as a sedative:
1/4 – 1/2 tsp of fresh ground nutmeg (be careful not to have too much- it can cause nausea)
1 cup of milk or milk substitute
A dash of sweet if you like- try maple syrup or blend in a medjool date!
1/4 tsp of other spices (vanilla bean, cinnamon, clove, ginger, cardamom) to make it even tastier.
*Bring milk to boil and add the spices, turn off heat let steep for 5 mins drink warm-hot.