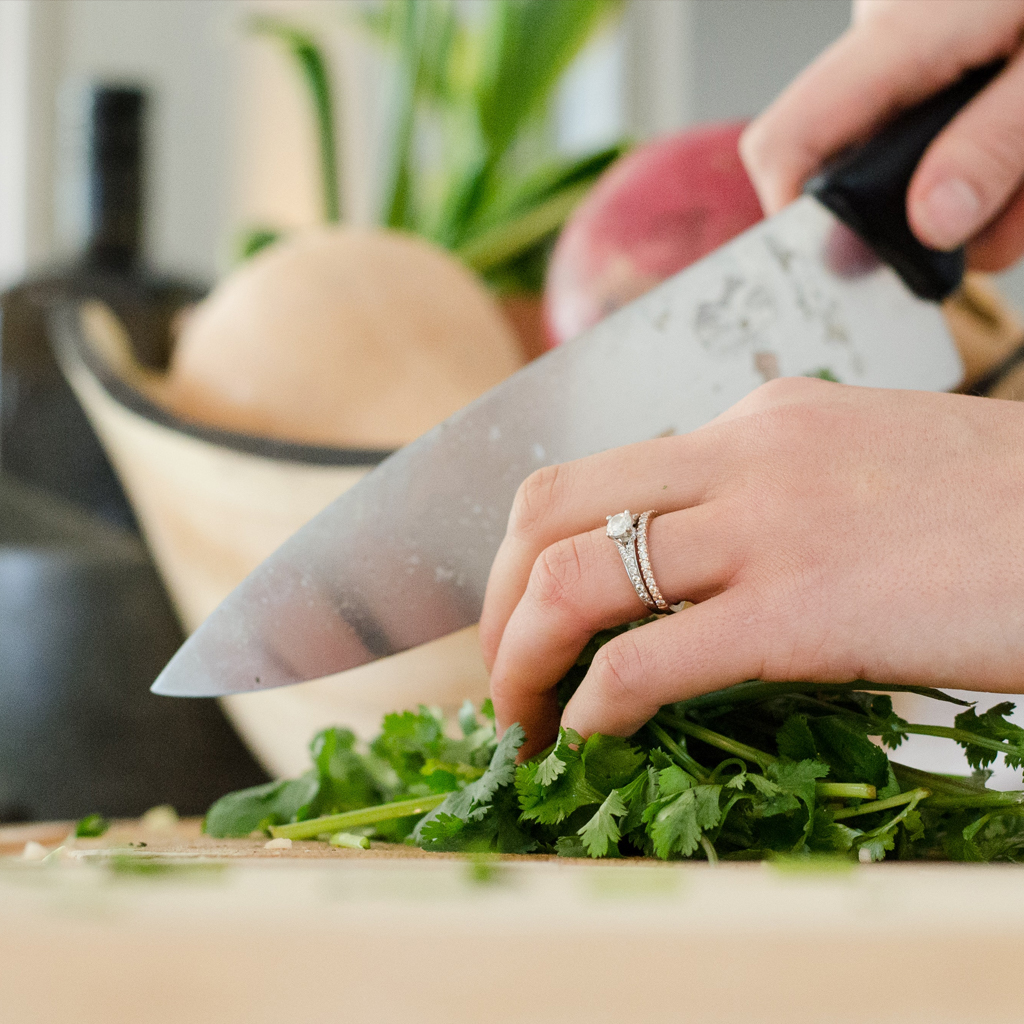 Incredibly Fresh and Addictive Quinoa Salad
This recipe is adapted from the much more complicated Jaime Oliver version, called 'Blackened Chicken San Francisco Quinoa Salad.'  This simplified version is tested (multiple times) and it is honestly addictive.  The BEST meal idea for a warm day as it is so refreshing.
Ingredients
1.5 cups raw quinoa, cooked according to package directions and fully cooled 
1 fresh red or green chilli (take the seeds out if you want to avoid spice)
1 cup baby spinach (go for organic if you can)
4 green onions 
1 bunch fresh cilantro 
1 bunch of fresh mint 
2 limes
2 tablespoons extra virgin olive oil 
1 ripe avocado, chopped in to chunks
50 g feta cheese (only include if you are not avoiding dairy products).  If you wanted a substitute, then I would try some lightly fried, marinated, smoked firm tofu.
Put the chilli, spinach, trimmed green onion, and cilantro (reserving a few leaves) into a food processor or blender, tear in the top leafy half of the mint, then blitz until finely chopped.  I find this recipe is best if the herb-spinach mixture is really well pureed and smooth.  
Toss cooked quinoa with the blitzed spinach mixture, squeeze over the lime juice, add the extra virgin olive oil, mix well and season to taste with salt and pepper.

Halve and destone the avocado, then use a teaspoon to scoop curls of it over the salad.  Crumble over the feta, if using, scatter over the remaining cliantro leaves.
The lime juice acts as a preservative here so this salad is still good the next day in lunches.
Feel free to add any extra salady veggies to this recipe-maybe juicy red pepper, boiled beetroot cubes or roast squash chunks.