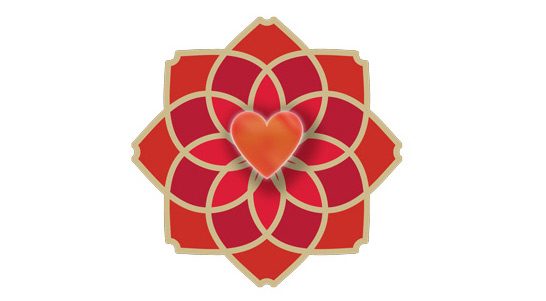 *Heart Sangha is not available at this time. Please ask to be added to a wait list if you are interested for the future.  Please follow us on Instagram for announcement of workshops or other special news @wellnessonwhyte *
"Building a Sangha, supporting a Sangha, being with a Sangha, receiving the support and guidance of a Sangha is a practice…when you build a Sangha that has happiness, joy and peace, you'll see the element of holiness in the Shangha." — Thich Nhat Hahn.
It is believed that being a part of a spiritual community; a tribe of like-minded souls, is essential to us fulfilling our purpose here on Earth. At Wellness on Whyte we specialize in helping our clients connect more deeply and healthily with themselves through a variety of body care and holistic, vibrational support that helps build more balance from the inside-out. The support we are dedicated to offering helps clients move more peacefully out into the world with greater, more vibrant health in so many respects.
In the spirit of our efforts to help cultivate more mind-body-soul alignment for everyone we serve, and for ourselves as the WOW Team, we now offer a humble Heart Sangha workshop. During these increasingly challenging times economically, socially and globally, we are pleased to offer sanctuary in this way as well – by sharing peacefully in meditation.
Join us for five 90 minute sessions of connecting in community using guided meditation and heart-focused teachings. As we deepen our self-experience with awareness and compassion using meditation practices, we have so much more to share with others, and to bring to life in the world. Doing so in Sangha adds richly to these rewards. From our hearts to yours, we do hope you will join us.
Heart Sangha has endless healing benefits! Heart Sangha is perfect for you if you want to:
quiet your mind
master your emotional response to the world around you
deepen your inner journey
increase your self-compassion and care for others
ease the impact of trauma, grief and loss
deal more effectively with depression, anxiety, anger, and stress
increase your motivation for self-care
decrease destructive behaviors
regulate stress hormones and increase your physical well being
be more peaceful and bring more peace to the world
face stress head-on and still remember who you are
increase your energy reserves
appreciate yourself more
really give yourself a break
Our Heart Sangha Offering
Gathering ~ 7:00pm – 8:30pm on select Sunday evenings throughout 2020.
February 9th
March 8th
April 5th
May 10th
September 6th
October 4th
November 29th
Venue ~ Conference room of the Roots on Whyte building (directly across the hall from Wellness on Whyte).
Sangha Guide ~ Alanna Prather
Investment ~ $35.00 / session
Format ~ varied heart-focused breathing & meditation techniques, music & sound healing.
---
TESTIMONIAL
"The last couple of years have been the most traumatic and challenging period of my life, and so I began this year crawling back to the surface through the exploration of myself. As an existing client of Wellness on Whyte, I am very aware of the exceptionally high standards of service and care provided by all staff there. Based on that, when I saw the posting for the Heart Sangha, I simply knew that it was going to be integral for my healing.
Not only did the sessions provide me with more tools for my own self care and that of others, but the methods in which Alanna delivers her lessons encourage a true activation of practice which is absolutely integral for success. I have never had strength and softness within myself feel this amplified but also steady and I feel that it is sustainable. Very grateful for the clear hearted, intentional care practices that Alanna is sharing with the world; it is needed and worthy of great celebration!"
Dates for 2020
February 9th
March 8th
April 5th
May 10th
September 6th
October 4th
November 29th
REGISTER NOW