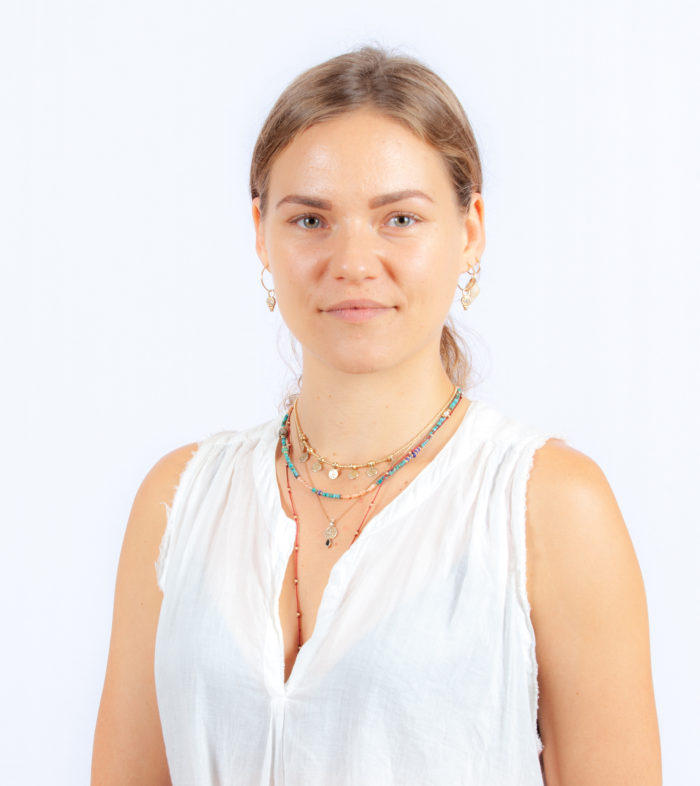 RMT, E-RYT 200, YACEP, Ayurveda Practitioner
Services offered: Traditional Massage, Abhyanga Massage, Ayurvedic Yoga Massage, Turiya Massage Therapy, Ayruvedic Consultation, I am Woman Breast Massage, Prenatal Massage, Lymphatic Drainage Massage.
Jessica Kruse is an Ayurveda Practitioner, Remedial Massage Therapist, E-RYT 200 and YACEP (Yoga Alliance Continuing Education Provider) who has studied across the globe; expanding her Ayurvedic training with Dr. Vasant Lad in both the US and India. Jessica specializes in Ayurvedic pulse reading, diet and lifestyle consultations & counseling, Ayurveda cuisine, Ayurveda Yoga Therapy, Turiya Therapy (Marma Chikitsa), and clinical and Ayurveda Massage.
Jessica is dedicated to Ayurvedic medicine and Yoga as they have been practiced side by side as sister sciences for thousands of years to promote wellbeing and longevity. Her mission is to bring Ayurveda to the West to facilitate and support growth in the multiple dimensions of health: physical, mental, emotional, and spiritual, using a holistic approach that is blended with Ayurvedic lifestyle and diet, massage, yoga, pranayama, and meditation.
Book a Traditional Massage, Abhyanga Massage, Wellness Turiya, Ayurvedic Yoga Massage, or Ayurvedic Consultation with Jessica now, or call 780-437-9355