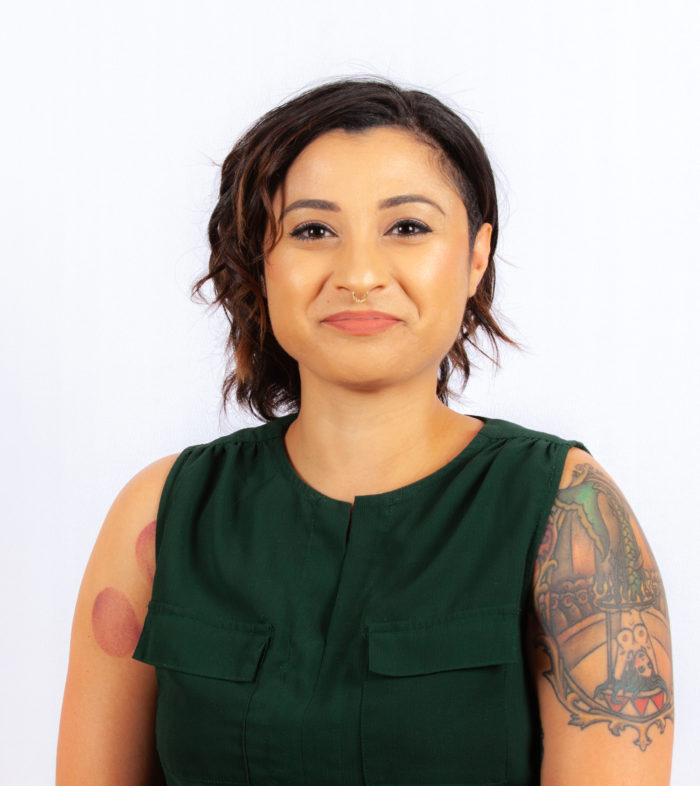 RMT, RYT, BScN
Services offered: Traditional Massage. Sanctuary Bliss Massage. Reiki. Reiki Massage. Lymphatic Drainage Massage. Abdominal Cupping Massage, Cupping Massage

Rana Abdelkarim's first introduction as a healthcare practitioner began with the decision to pursue a Bachelor of Science in Nursing at the University of Alberta. While she could not pinpoint what exactly drew her to the program, her natural abilities as a healer did not go unnoticed by her instructors. With enthusiasm, Rana entered the workforce as a Registered Nurse at the University of Alberta Hospital in 2012. She also completed a 200-hour Yoga Teacher Training with Gaiatri Yoga in 2013 and taught karma classes in Edmonton.  Through her experiences, as a yoga practitioner and as a teacher, she quickly discovered that her passion lay in the adjustment portion of the class. Both a challenging and expansive time in her life, Rana's yogic journey made her realize that working in the field of medicine, as it is today, did not resonate for her.
The boiling point for Rana came in 2015; after suffering from anxiety, numerous panic attacks
and depression, she was eventually diagnosed with bipolar disorder.  It was the raw vulnerability in this moment that made her realize she could not continue overlooking her health and well-being. She enrolled in the 3000-hour Advanced Clinical Massage Therapy program at MaKami College, and suddenly, all the pieces fell into place. For the first time, she felt that she was creating, rather than "working."  Rana's goal is to toe the line between the Western and Eastern approach to health. Ultimately, she hopes to infuse her highly developed intuitive skills to help you set your body up to heal itself.  Rana graduated from the 3000-hour Advanced Clinical Massage Therapy program at MaKami College in the spring of 2017 and became a Reiki Practitioner in 2018.
Book a Signature Massage, Cupping Massage, Reiki, Reiki Massage, Sanctuary Bliss Massage, Lymphatic Drainage Massage or Abdominal Cupping Massage  with Rana now, or call 780-437-9355