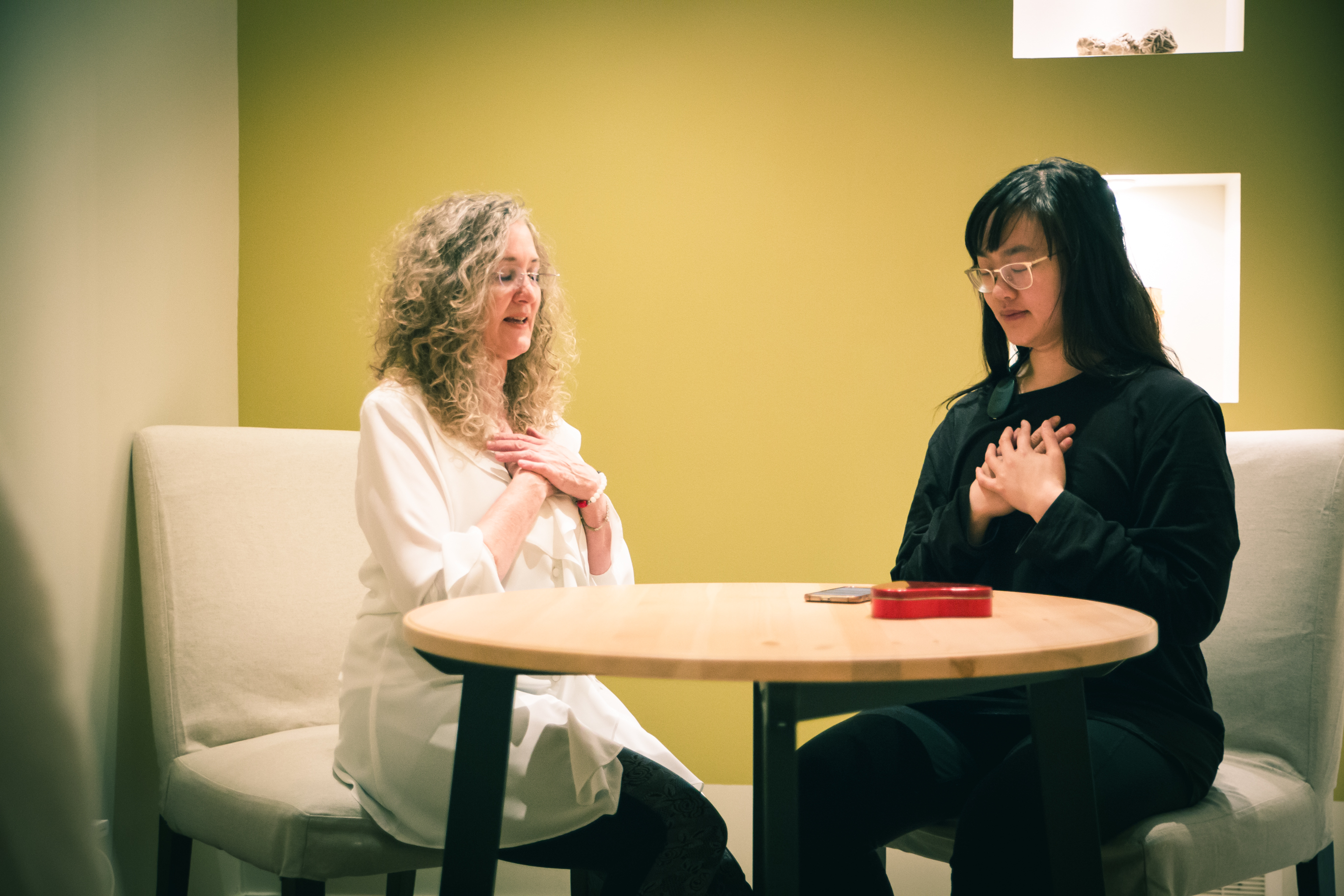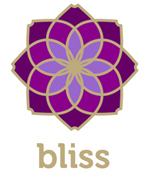 *HeartMath is not available at this time.  Please call our reception and ask to be added to a wait list if you would like.  Thank you!*
In our pursuit of heart-connected living, Wellness on Whyte is very pleased to offer I AM RESILIENT Coaching alongside our unique spectrum of holistic wellness services.  Our ongoing efforts to improve your health in mind-body-and-soul now include transformational Life Coaching in the emerging field of heart intelligence, delivered using the latest spiritual-scientific techniques of HeartMath®.
---
HeartMath® 101
I AM Resilient Coaching begins over tea in a get-to-know-you session that we call HeartMath® 101.  With your certified HeartMath® coach, Alanna Prather, you will directly experience "coherence," see first-hand how your heart and emotions work together using emWave® technology and HeartMath® software, discuss why that matters and what you would like to address during your 8 weeks of I AM Resilient Coaching. You will also get started with techniques and a discussion of your new heart intelligence practice.
90 min $130
---
I AM Resilient ~ 8-week HeartMath® Coaching package
HeartMath® I AM Resilient Coaching is offered as a series of 4 sessions delivered over 8 weeks. Compassionate insight and individualized care is provided by HeartMath® Certified Resilience Coach & Mentor, Alanna Prather.
HeartMath® 101 is a a prerequisite for the HeartMath® I AM Resilient Coaching.
4 x 90-min in-house consultations $550*
(*includes 4 x phone check-ins)
HeartMath® I AM Resilient Coaching can help you strengthen your ability to:
quiet your mind
master your emotional response to the world around you
deepen your inner journey
increase your self-compassion and care for others
learn more about shifting your perspective, even when it seems impossible
access your higher intelligence
increase your intuitive connection to your soul's direction
improve your listening and verbal communication skills
live more authentically
illuminate a clearer path in life
ease the impact of trauma, grief and loss
deal more effectively with depression, anxiety, anger, and stress
increase your motivation for self-care
decrease destructive behaviors
identify, clarify and, learn how to consistently support your values
regulate stress hormones and increase your physical well-being
develop new problem-solving techniques
make effective decisions
be more peaceful and bring more peace to the world
face stress head-on and still remember who you are
increase your energy reserves
appreciate yourself more
really give yourself a break
---
HeartMath® Compassion Coaching
This 60-minute HeartMath® coaching session offers ongoing support to those who have completed the I AM Resilient HeartMath® Coaching.
The HeartMath®  I AM Resilient Coaching is a a prerequisite for HeartMath® Compassion Coaching.
60 min $100
---
What People are Saying About Alanna's HeartMath® Coaching
"I have been a coach, hypnotherapist, and NLP practitioner for many years. I felt drawn to the practice of HeartMath skills after I was introduced to the concept of global coherence a number of years ago. When given the chance to work with Alanna Prather I jumped at it. 
The practice showed up at a time when my relationship had just ended, my partner of 10 years having had numerous affairs including the use of prostitutes. I have many skills as a coach and therapist, and I felt like the challenges in my personal life were taking me to my knees.  My business was struggling, I was involved in a civil lawsuit over a piece of commercial real estate.  I felt as though I had symptoms of Post Traumatic Stress Disorder and even reached out to a clinician for support.
 Then I began working with Alanna and the HeartMath® techniques. The effects were virtually instantaneous. The breath work alone felt like I was being pulled off the ledge of stress and anxiety the moment it started happening. Freeze Frame®  Technique is something I can use in any given moment and the grid has helped me to move toward a new state under many different situations.
Thank you Alanna, your knowledge of the practice combined with your gentle caring nature have made being a client and student of HeartMath® skills both helpful and effective."
Rae-ann Wood-Schatz, BA, RHT
"Thank you Alanna for sharing HeartMath techniques with me. I smile when I remember the first time you introduced me to it — a busy food court in the mall.  And yet, I recall the deep peace I felt when you took me through the exercise. I continue to practice the HeartMath® tools as a wellness regime, and also recently when experiencing stress from a family crisis.  The techniques lead me into a heart expanding space that created a contrast of peace from the anxiety I experienced during those challenging times. I am grateful for the empowerment through connecting with heart intelligence."
Angela Neitupski
Counseling Astrologer & Manager, Morning Sun Health Foods, Sherwood Park
"Alanna provided me with excellent tools to use in every day life.  I had tried HeartMath® techniques previously and did not benefit from them until Alanna started working with me. She was able to guide me with patience and wisdom through the proper breathing exercises so I could become more coherent, able to communicate more effectively and slowly become more resilient. She was available for all of my questions and was very generous with her time with me. She has been able to show me effectively just how much these skills can improve difficult situations. I'm very grateful to have had her as my coach."
Katharina Staub
Educator & Founder — Canadian Premature Babies Foundation
HeartMath® is a registered trademark of Quantum Intech, Inc. For all HeartMath® trademarks go to  http://www.heartmath.com/trademarks/ 
---
Meet our HeartMath®  Coach Alanna Prather: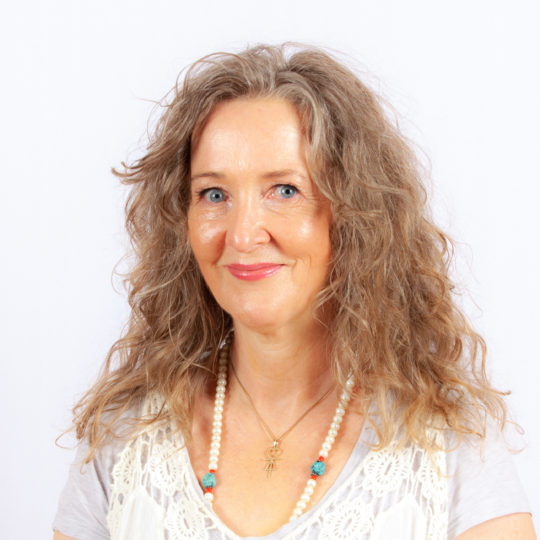 RMT, TMTT, Registered Karuna Reiki Master (RKRM), Certified HeartMath™ Coach
Cancellation Policy
By scheduling your appointment, you are agreeing to the following cancellation policy:
Scheduling an appointment is the reservation of time put aside specifically for me. I acknowledge a mutual understanding of the value of our time. I understand that at Wellness on Whyte 48 hours notice is required to reschedule or cancel Acupuncture, Homeopathy, HeartMath, RTT/Hypnotherapy, Emotional Polarity Technique, Nutrition Consultation and Ayurvedic Consultation appointments and 24 hour is required to cancel or reschedule all other appointments. A Day in Sanctuary requires 72 hours of notice for cancellation. I understand that my credit card will be charged 50% of the appointment price if I cancel my appointment less than the required number of hours in advance. I also understand my credit card will be charged the full appointment price for any missed appointments.