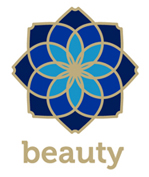 100% natural ingredients are used for sugaring to effectively remove hair while promoting soft and healthy skin.  Sugaring gently exfoliates dead skin cells leaving skin silky smooth and offers longer-lasting results than waxing.
Sugaring
Bikini 20 min $46
French Bikini* 40 min $61
*Includes back side and bikini sides.
Brazilian** 35 min $76
**Receive $15 off your next brazilian if booked within 6 weeks.
Full Leg 50 min $76

Half Leg 30 min $50

Full Arm 50 min $76
Half Arm 30 min $46

Underarms 15 min $36
Back or Chest 45 min $90+

Lower Face 30 min $41 (includes upper lip)

Upper Lip 15 min $26
Eyebrows & Shaping*** 20 min $41
***Receive $15 off eyebrow shaping when combined with any other sugaring service.

Tinting
Eyebrow Tint $20
Eyelash Tint $25
Makeup – Foundation Colour Match Consultation
Elevate your beauty regime with a makeup foundation consultation!
Designed for those who want to learn more about makeup, for those with skin concerns who are looking for makeup that will complement their skincare routine, or anyone who is curious to know more about Jane Iredale products. This thirty minute consultation will include a skin analysis, colour matching, product recommendations, and expert application advice. With a focus on the foundations of makeup, our aesthetician will choose and apply the primer, mineral powder, and blush or bronzer best suited for you, finishing off with one of our finest Jane Iredale setting sprays, leaving you with healthy glowing skin.
Please note this is not a full makeup application.
Following your consultation, receive $30 off any Jane Iredale purchase made on the same day.
30 min $30
Book Appointment
---
Meet our experienced sugaring specialists
Cancellation Policy
By scheduling your appointment, you are agreeing to the following cancellation policy:
Scheduling an appointment is the reservation of time put aside specifically for me. I acknowledge a mutual understanding of the value of our time. I understand that at Wellness on Whyte 48 hours notice is required to reschedule or cancel Acupuncture, Astrology, Homeopathy, and Nutrition Consultation appointments and 24 hour is required to cancel or reschedule all other appointments. A Day in Sanctuary requires 72 hours of notice for cancellation. I understand that my credit card will be charged 50% of the appointment price if I cancel my appointment less than the required number of hours in advance. I also understand my credit card will be charged the full appointment price for any missed appointments.