Day in Sanctuary $300 +
A delightful day devoted to your beauty, health, and well-being. Recharge with your choice of any 3 (or more) treatments and a rejuvenating Infrared Sauna session.
Enjoy fresh cold-pressed juices from Neo Juicery paired with raw food delights from Blush Lane Organic Market to support your custom healing journey.
*Please note: we require 72hrs notice for cancellation of a Day in Sanctuary
*Subject to $100 non-refundable deposit at the time of booking. Must be booked by phone (no online booking available).
Learn more about Day in Sanctuary
---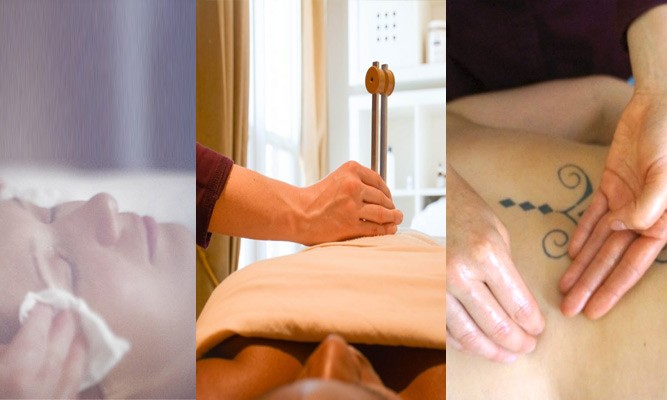 Introductory Offer* 
Choose three different treatments from the following menu and receive 30% off each treatment.  
Exclusive offer for new clients only! Experience balance, beauty & bliss.
Signature Massage 45 min
Introduction to Acupuncture 50 min
Wellness Facial 60 min
Reiki 30 min
Sanctuary Bliss Massage – choose any one of our specialty massages!  Options include: Reiki Massage, Hot Stone Massage, Cupping Massage, I am Woman Breast Massage, Sacred Rain Massage, Prenatal Massage, Lymphatic Drainage Massage, and Warm Oil Bliss Massage.

*Once the first of 3 treatments has been received, the remaining 2 must be received within 21 days.
*Subject to $100 non-refundable deposit. Must be booked by phone or in person (no online booking available).
Learn more about our Introductory Offer
Cancellation Policy
By scheduling your appointment, you are agreeing to the following cancellation policy:
Scheduling an appointment is the reservation of time put aside specifically for me. I acknowledge a mutual understanding of the value of our time. I understand that at Wellness on Whyte 48 hours notice is required to reschedule or cancel Acupuncture, Homeopathy, and Nutrition Consultation appointments and 24 hour is required to cancel or reschedule all other appointments. A Day in Sanctuary requires 72 hours of notice for cancellation. I understand that my credit card will be charged 50% of the appointment price if I cancel my appointment less than the required number of hours in advance. I also understand my credit card will be charged the full appointment price for any missed appointments.