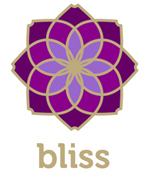 Every lesson we meet in our lives can be found in the seventy-eight Tarot cards.
When we consult the Tarot, we'll be shown the lessons we need to learn and master to live an inspired and conscious life.
A tarot reading enables us to 'hold up a mirror to ourselves' so that we can tap into the wisdom (and answers) that lives within us.
Tarot appointments are available In-Person or via Telehealth.
Classic Tarot Reading ~ 45 mins $90
Add a Tarot Reading onto your acupuncture treatment (with Geha Gonthier only)
~ 45 mins $75
Cancellation Policy
By scheduling your appointment, you are agreeing to the following cancellation policy:
Scheduling an appointment is the reservation of time put aside specifically for me. I acknowledge a mutual understanding of the value of our time. I understand that at Wellness on Whyte 48 hours notice is required to reschedule or cancel Acupuncture, Homeopathy, and Nutrition Consultation appointments and 24 hour is required to cancel or reschedule all other appointments. A Day in Sanctuary requires 72 hours of notice for cancellation. I understand that my credit card will be charged 50% of the appointment price if I cancel my appointment less than the required number of hours in advance. I also understand my credit card will be charged the full appointment price for any missed appointments.