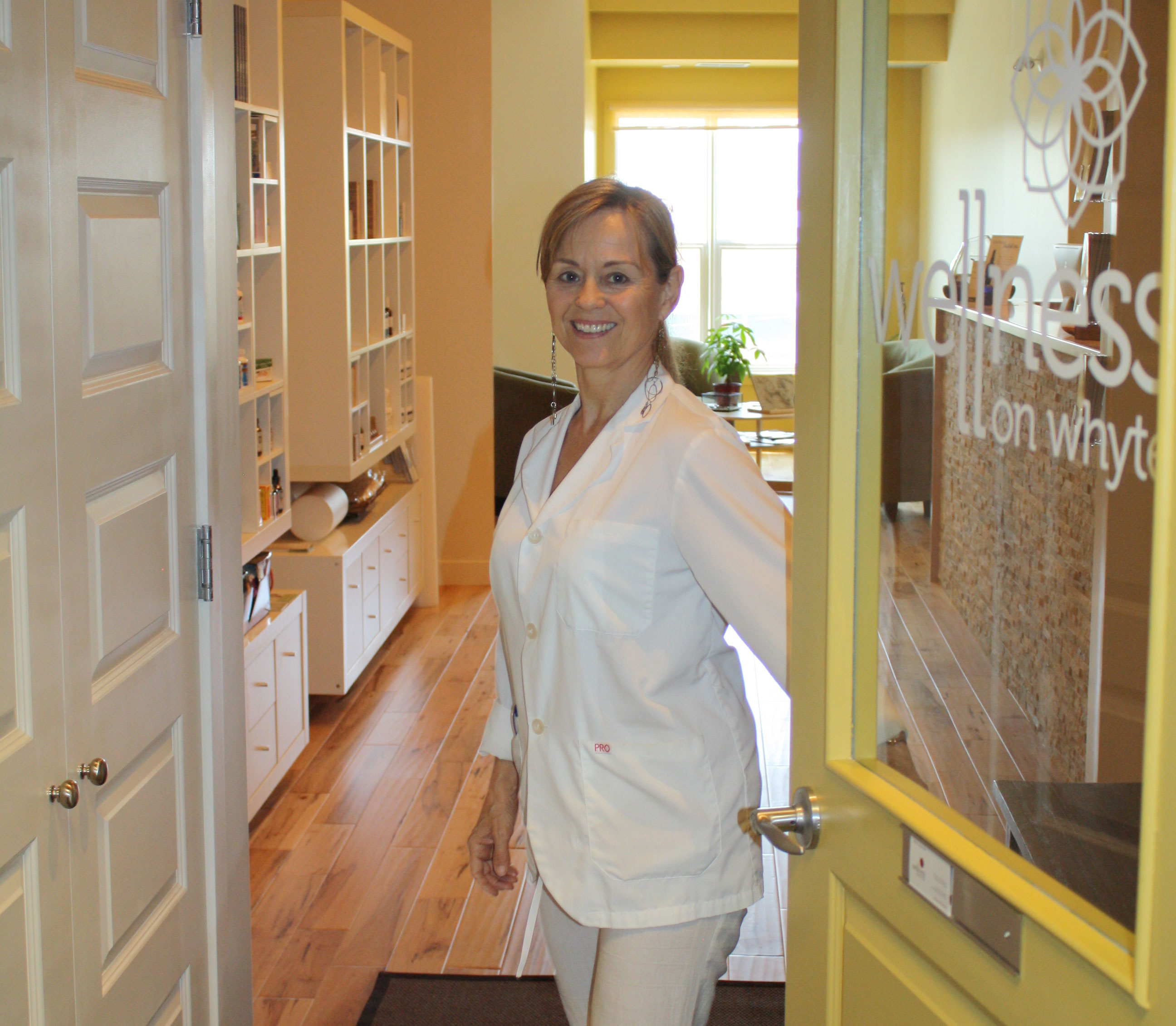 ★ ★ ★ ★ ★

I recently broke out in painful cystic acne and I started seeing Katarzyna for regular facials in hopes of improving my skin.  The extractions are not pleasant, and it is still a work in progress, but the results have been great; most of the acne has cleared up and the texture of my skin is smoother. What I appreciate most about Katarzyna is her kindness; she has called me to check on my recovery between treatments and always makes time for follow up appointments. – Anonymous

Magical, Blissful and Beautiful Crystals

This retreat offers awesome value for the money. On both retreats I attended, Geha put together a getaway that strikes the right balance of activity and free time and of luxury and simplicity. The group is a mix of returning guests and first-timers, singles, couples and friends looking for a getaway. I went solo the first time and returned with a friend the next. I'm looking forward to the third time.

We start off the day with a yoga class led by Geha in a room with floor to ceiling windows overlooking the lush greenery and later in the afternoon, she leads us thru a mind bending class of Gi Gong. We have ample time to experience the first class resort amenities including steam and sauna rooms, pools, beautiful views, and miles of hiking trails. All the areas are quiet, serene and elegantly appointed. One of my favorite places to enjoy a good book or simply stare out at the panoramic view is in the Serenity Room while seated in a chaise lounge.

The spacious bedrooms are like a spa within a spa and have views of either the lake or the hills. I've stayed in both types and both were lovely. I wanted to take the bed and linen back with me they were so comfortable. The robes are plush and cosy and the hotel encourages guests wear them while enjoying the excellent and extensive breakfast buffet included in the retreat. Really there's no need to get dressed until dinner if you don't want to!

We do get dressed for the three-course meal of our choice from the regular or vegan menu. The food is as beautifully presented as it is delicious. I love how I don't have to worry about the cost of individual items on this retreat and can focus on enjoying the food and company in the elegant dining room. The wine menu offers plenty of reasonably priced regional wines to try. Wine is of course extra, but the staff will label and put your bottle aside so you to enjoy what's left the following evening with dinner. While we're free to dine at whatever time we want and with who, Geha always makes sure no one dines alone.

You can also choose to add on one of the many spa treatments to your stay. The Spa has an interesting mix of familiar and not-so-familiar treatments available. The first time, I tried the cryogenic cold chamber because because I couldn't imagine how it would feel and it was covered by the $50 discount on any spa treatment included in the retreat. LOL. It's an experience I'll never forget and still chuckle over. On my most recent visit, I was tempted by, and not disappointed with, the honey detox treatment.

To sum up, you get an excellent instructor and leader, daily yoga, meditation and Gi Gong with a group of lovely people looking to relax, acres of natural beauty, elegant accommodations featuring Swarovski crystal accents, delicious healthy cuisine, themed steam and sauna rooms, indoor and outdoor pools, optional spa treatment and feel like a million the entire time.

It's my sanctuary!! Everyone here exudes love, health and good spirits. I go for regular facial treatments and Katarzyna is the best therapist I have ever had. Her facial massage is very relaxing (I've fallen asleep almost every time) and her treatments provide real results. I look years younger and my skin is in the best condition that it has been in years. – Anastasia

Geha's online consultations feel like finding a wellspring of pure water flowing in a desert.  I was surprised by how intimate, clear and powerful the interaction was even though it was online.  I normally avoid technology as much as possible, and prefer in person interaction. But our sessions somehow transcend the limitations that I usually feel to online communication: I feel heard and seen and deeply supported.  As a woman and a mother this is of infinite value. Geha's words are always helpful and easy to integrate and apply to daily life immediately: I walk into my kitchen or go to the grocery store and I know exactly what I need more of in my diet and daily rhythm.  This is so helpful!!! And energizing. Her presence radiates grounded wholistic healing.  She continually helps me become a happier healthier mama and woman! My whole family is so thankful.
– Rachel Wyatt

Sparkling Hill Retreat has become a tradition I look forward to honouring every year. This getaway offers a balance of rest and rejuvenation. The daily practices are so healing and create new openings, the spa facilities are truly outstanding, and the trails surrounding the resort are a wonderful way to recharge and reconnect. Each year I leave this retreat with new lessons and learnings that deepen my soul connection! 

I always have an unreal experience at Wellness on Whyte. All of the acupuncturists I have worked with are lovely, knowledgeable and very good at what they do. I have and will continue to refer my friends and family. – Amber

I was referred to Geha for acupuncture after suffering from chronic stress, anxiety and headaches for four years. She spent time doing her initial assessment and I felt calm, relaxed and optimistic after my first treatment. I saw her weekly for the first month and then we began to space out the appointments. Fast forward five months and I am doing amazing! I have been to other acupuncturists in the past, but there's just something about Geha that is unique, special and one of a kind. Thank you so much! – Anonymous

★ ★ ★ ★ ★

Every time I come into your space, I love it. It's never customary – it is always new.  – Duncan

Ashley is great every time I visit her. She asks detailed questions and actually listens to the things I tell her about how I'm feeling. I always feel relaxed and better than when I first walked in after my acupuncture treatments. – Jess S.

A beautiful space, considerate and competent staff, a really great massage. Parking was easy, Blush Lane market right there for buying a few groceries afterward. What more could you ask for ?! – Karen M.