Wellness on Whyte is a healing sanctuary in the heart of Edmonton, Alberta. Rejuvenate your body, mind and soul with an eclectic mixture of blissful healing modalities such as Acupuncture, Reflexology, Reiki, Ayurveda, Massage and much more.

Anna Cott Shares With Us An Abundance Prayer. This was passed along to her from a few of our talented practitioners. The author of this prayer is unknown, although it seems it has been improved by Maureen Moss. I dwell in the midst of infinite abundance The abundance of the Universe is my infinite source. The river of life never stops flowing. It flows through me in to lavish expression. Good comes to me through unexpected avenues; And the Universe works in a myriad…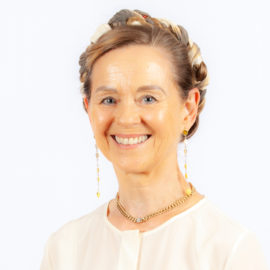 Senior Practitioner B.A., LMT, ERYT, R.Ac.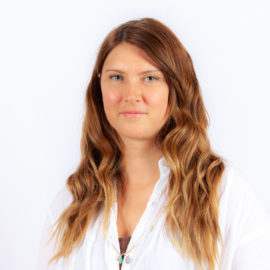 Senior Practitioner R.AC, TCMD, CHT, RTT
Services Offered: Acupuncture / TCM, RTT/Hypnotherapy
*Please be advised that Sabrina is on maternity as of autumn, 2020*
View Profile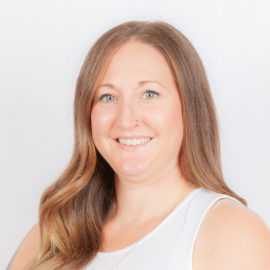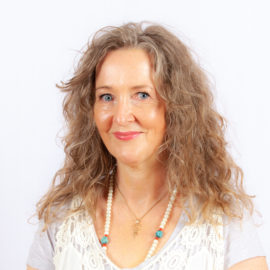 RMT, TMTT, Registered Karuna Reiki Master (RKRM), Certified HeartMath™ Coach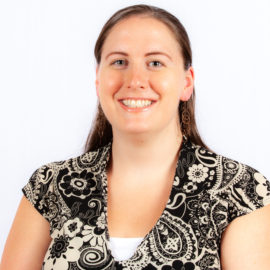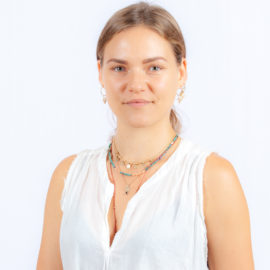 RMT, E-RYT 200, YACEP, Ayurveda Practitioner
A beautiful space, considerate and competent staff, a really great massage. Parking was easy, Blush Lane market right there for buying a few groceries afterward. What more could you ask for ?! - Karen M.

★ ★ ★ ★ ★

Every time I come into your space, I love it. It's never customary – it is always new.  – Duncan

Ashley is great every time I visit her. She asks detailed questions and actually listens to the things I tell her about how I'm feeling. I always feel relaxed and better than when I first walked in after my acupuncture treatments. - Jess S.

★ ★ ★ ★ ★ I recently broke out in painful cystic acne and I started seeing Katarzyna for regular facials in hopes of improving my skin.  The extractions are not pleasant, and it is still a work in progress, but the results have been great; most of the acne has cleared up and the texture of my skin is smoother. What I appreciate most about Katarzyna is her kindness; she has called me to check on my recovery between treatments and always makes time for follow up appointments. – Anonymous

I love WoW because it has given me back my health and spirit…Geha is absolutely amazing with TCM …  truly a harmonious sanctuary, peaceful…what healing is all about.  – Anonymous

Geha's online consultations feel like finding a wellspring of pure water flowing in a desert.  I was surprised by how intimate, clear and powerful the interaction was even though it was online.  I normally avoid technology as much as possible, and prefer in person interaction. But our sessions somehow transcend the limitations that I usually feel to online communication: I feel heard and seen and deeply supported.  As a woman and a mother this is of infinite value. Geha's words are always helpful and easy to integrate and apply to daily life immediately: I walk into my kitchen or go to the grocery store and I know exactly what I need more of in my diet and daily rhythm.  This is so helpful!!! And energizing. Her presence radiates grounded wholistic healing.  She continually helps me become a happier healthier mama and woman! My whole family is so thankful. - Rachel Wyatt

I always have an unreal experience at Wellness on Whyte. All of the acupuncturists I have worked with are lovely, knowledgeable and very good at what they do. I have and will continue to refer my friends and family. - Amber

I was with Christine for my acupuncture appointment. She was lovely. I got the treatment my body needed and a little more. - Kayla

I have been going to Geha for years and she has always been great! The atmosphere in the spa is welcoming and calming–wonderful experience! I look forward to my treatments at WoW like a kid at xmas! The treatment providers are amazing and I love the full service options such as facials, facial acupuncture, sauna, etc. After using the products and services I can see immediate results with my skin, within my body and, most importantly, my psyche. I have referred countless friends and family to WoW. - Jeneil

★ ★ ★ ★ ★ I see Geha regularly for acupuncture, but I have received more than the benefits of acupuncture. Geha has offered me suggestions for lifestyle changes ranging from dietary changes to ways to reduce stress. The holistic treatments she has recommended have helped to increase my energy, improve my digestion, and this year, I did not suffer from seasonal allergies.  Her encouragement and advice has made me conscious of the mind-body connection and making consistent healthy choices. – Anonymous