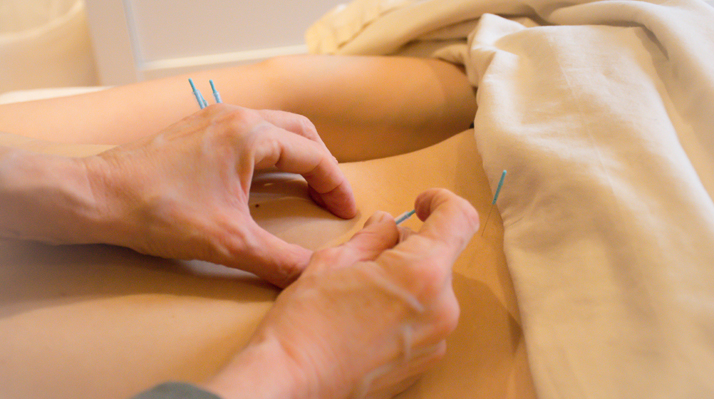 Acupuncture is the manipulation of biologically significant points on the body with thin stainless steel needles. On a foundation of over 2,500 years, this ancient Chinese Medicine views and treats the body as a whole system and is able to bring the body back to balance and to a place of ease.
With therapies like Gua Sha, Cupping, and Medicinal Chinese Herbs, our practitioners are able to address a wide range of diseases and ailments such as:
Pain
Digestive Imbalances
PCOS / endometriosis
Immune Dysfunction / Allergies
Mental and Emotional disorders
Fertility Care and Women's Reproductive Health
Along with any other health concerns, our qualified and capable team of 5 registered and license Acupuncturists/TCMD's is able to guide you through your health care journey.
Treatments
New To Acupuncture – must be booked by phone (no online booking available)
80 min $150
This appointment is for anyone who has never received acupuncture services at Wellness on Whyte. An 80 minute appointment that includes a full medical history and assessment along with a treatment.
Your 'New to Acupuncture' appointment is subject to $100 non-refundable deposit. Must be booked by phone (no online booking available).
Geha Gonthier Services:
Traditional Acupuncture 
80 min $170
65 min $140
50 min $125
These appointments are for continuing clients of Geha Gonthier.
---
Sabrina Souto Services:
Traditional Acupuncture
65 min $140
50 min $125
This appointment is for continuing clients of Sabrina Souto.
---
Acupuncture 
80 min $150
65 min $130
50 min $110
35 min $90
These appointments are for follow up clients of Ashley Perrin, Christine Woodlock, and Lorraine Schlotter.
---
Facial Rejuvenation Acupuncture 80 min $150 
A relaxing and virtually painless treatment designed to reduce the signs of aging while nourishing the entire body.
If you are seeking support for Women's Health, Fertility care or Sexual health support click for more info. 
Book Appointment
Benefits & Medical Coverage
All of our Acupuncturists are licensed and registered. Our acupuncture services can be claimed subject to the details of your benefits package.
---
Meet our highly skilled team of Registered Acupuncturists
Cancellation Policy
By scheduling your appointment, you are agreeing to the following cancellation policy:
Scheduling an appointment is the reservation of time put aside specifically for me. I acknowledge a mutual understanding of the value of our time. I understand that at Wellness on Whyte 48 hours notice is required to reschedule or cancel Acupuncture, Homeopathy, HeartMath, RTT/Hypnotherapy, Emotional Polarity Technique, Nutrition Consultation and Ayurvedic Consultation appointments and 24 hour is required to cancel or reschedule all other appointments. A Day in Sanctuary requires 72 hours of notice for cancellation. I understand that my credit card will be charged 50% of the appointment price if I cancel my appointment less than the required number of hours in advance. I also understand my credit card will be charged the full appointment price for any missed appointments.