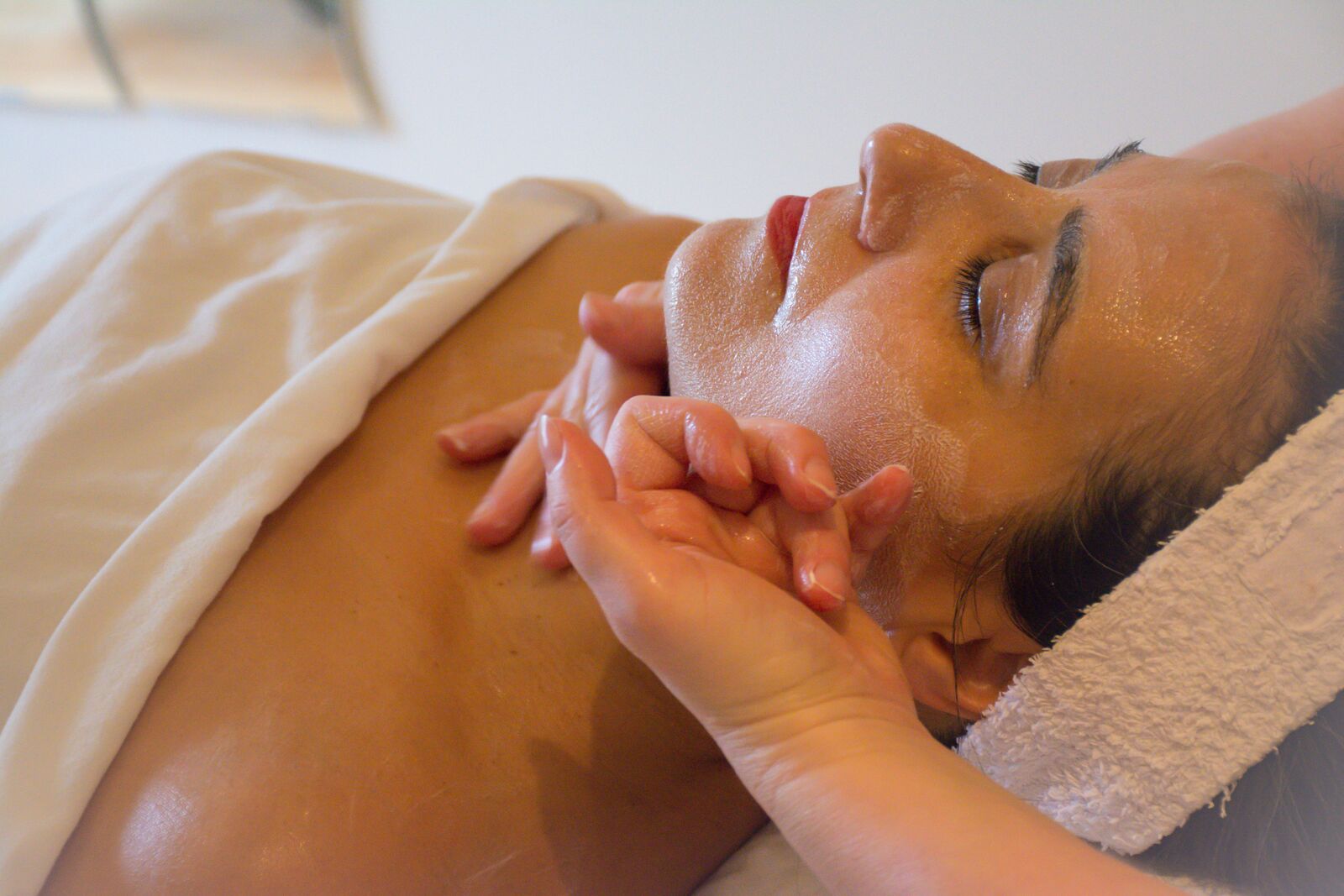 Wellness Facial

Immerse yourself in wellness and beauty with this classic facial.  Our experienced aestheticians will choose products based on your unique needs. At Wellness on Whyte, we use high quality, organic products such as PHYTO 5 & Osmosis Medical Skincare.
Ideal for any skin type or for those who have never had a facial at Wellness on Whyte.
60 min $120
---
I Am Ageless
This classic facial is the next step up from our classic, Wellness Facial, because it also includes an additional mini treatment!  Choice of mini treatment includes either crystal-free microdermabrasion or facial lymphatic biodrainage, depending on skin type and individual need.  Rejuvenate, brighten, and stimulate your skin with this bespoke facial.
Suitable for all skin types.
70 min $140
---
Sparkly Clean

A deep cleansing facial that will balance acne conditions and reduce inflammation, leaving your skin feeling profoundly clean and refreshed.
Ideal for those with breakouts, acne, or blemish-prone skin.
60 min $120
---
Beauty Deluxe

The ultimate facial treat, exclusive to Wellness on Whyte.  This luxurious facial incorporates facial lymphatic bio-drainage and our 5-element face mask.
Suitable for all skin types.
90 min $175
---
Revitapen Facial

The Revitapen is a noninvasive device that enhances product absorption to create visible and instant results.  By creating micro-channels in the skin, it allows Osmosis active ingredients to be driven sub-dermally, for optimal skin restoration.  Some benefits include: increased hydration, reduced fine lines, wrinkles, and age spots, improved skin texture, diminished scar tissue, reduced blemishes, and increased skin hydration.
If your skin is inflamed or has active acne blemishes, choose the Wellness Facial to begin with and your aesthetician will advise you if the Revitapen Facial is ideal for your skin's needs.  After skin inflammation or blemishes are under control with regular Wellness or Sparkly Clean Facials, the Revitapen Facial may become and option for you!
Learn more about our Revitapen Facial
45 min $100
---
My Beautiful Back

A deep cleansing back facial to remove impurities and even out skin tone.
60 min $120
---
Facial Add-Ons
Facial Infusion $20
Facial Infusion generates collagen production and is a wonderful option for treatment of acne, fine lines and wrinkles, rosacea and hyperpigmentation.
---
Revitapen Integration

Add the Revitapen to the Sparkly Clean or I Am Ageless facial. The Revitapen is a noninvasive device that creates micro-channels in the skin that allow the Osmosis active ingredients to absorb deep into the skin creating instant visible results.
Learn more about the Revitapen
15 min (in addition to the time spent during your core facial) $30
---
Mini Facial Treatments
Crystal-Free Microdermabrasion

Powerful exfoliation and vacuum helps create a glowing an even complexion. Gradually erases the appearance of scars, dark spots, fine lines, and wrinkles.
30 mins $65

Facial Lymphatic Bio-Drainage

Bio-rhythmic drainage technology is used to stimulate detoxification, activate circulation, energize, and tone the skin.  By moving and draining congested lymph in the face, the treatment reduces puffiness, fine lines, and dark circles around the eye.  The treatment uses different rhythm frequencies based on the Five Element theory of Oriental Medicine to customize to individual needs and skin conditions. Ideal for regular, sensitive, and aging skin.
30 mins $65
---
Tinting
Eyebrow Tint $20
Eyelash Tint $25
---
Book Appointment
---
Meet our highly experienced team of Aestheticians:
Cancellation Policy
By scheduling your appointment, you are agreeing to the following cancellation policy:
Scheduling an appointment is the reservation of time put aside specifically for me. I acknowledge a mutual understanding of the value of our time. I understand that at Wellness on Whyte 48 hours notice is required to reschedule or cancel Acupuncture, Homeopathy, HeartMath, RTT/Hypnotherapy, Emotional Polarity Technique, Nutrition Consultation and Ayurvedic Consultation appointments and 24 hour is required to cancel or reschedule all other appointments. A Day in Sanctuary requires 72 hours of notice for cancellation. I understand that my credit card will be charged 50% of the appointment price if I cancel my appointment less than the required number of hours in advance. I also understand my credit card will be charged the full appointment price for any missed appointments.