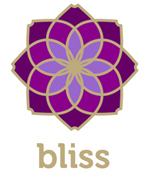 What is Homeopathy?
Homeopathy is a unique system of healing that combines the best of modern medicine and natural medicine.
Its uniqueness lies in its individualized approach of addressing diseases/ disorders from their roots and catering to every individual's own distinct body type, presentation of symptoms & personality profile.
Homeopathic medicines, therefore, are customized for each patient & help to boost their immunity so that the body heals by itself with no side effects.
Telehealth is available for homeopathy!
First Consultation* – 90 minutes $200.00
First Follow-up –  60 / 75 minutes $140.00 / $175.00
Regular Follow-ups – 30 / 45 minutes  $70.00 / $105.00
---
Acute Homeopathic Consultation – 45 minutes / $100.00
This is a one-time appointment to obtain a remedy prescription for a single, acute health matter.
---
Call 780-437-9355 to book with Dr. Aziz Merchant  Please specify at if you prefer in-person or telehealth homeopathy service at the time of booking.
*Your homeopathy INTAKE FORM must be submitted at least 48-hours prior to your first consultation (or any time after placing your booking).  This early submission of your intake form is necessary to maximize the use of your time during your initial consultation.  Your intake form is submitted online (no printing or scanning required), and takes approximately 20-25 minutes to complete.  You can access your online homeopathy intake form here.
Cancellation Policy
By scheduling your appointment, you are agreeing to the following cancellation policy:
Scheduling an appointment is the reservation of time put aside specifically for me. I acknowledge a mutual understanding of the value of our time. I understand that at Wellness on Whyte 48 hours notice is required to reschedule or cancel Acupuncture, Astrology, Homeopathy, and Nutrition Consultation appointments and 24 hour is required to cancel or reschedule all other appointments. A Day in Sanctuary requires 72 hours of notice for cancellation. I understand that my credit card will be charged 50% of the appointment price if I cancel my appointment less than the required number of hours in advance. I also understand my credit card will be charged the full appointment price for any missed appointments.