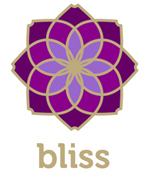 What is Homeopathy?
Homeopathy is a unique system of healing that combines the best of modern medicine and natural medicine.
Its uniqueness lies in its individualized approach of addressing diseases/ disorders from their roots and catering to every individual's own distinct body type, presentation of symptoms & personality profile.
Homeopathic medicines, therefore, are customized for each patient & help to boost their immunity so that the body heals by itself with no side effects.
First consult: 90 minutes ($200.00)
First Follow-up: 60 – 75 minutes ($140.00 – $175.00)
Regular Follow-ups: 45 minutes ($105.00)
Regular Follow-ups: 30 minutes ($70.00)
Call 780-437-9355 to book with Dr. Aziz Merchant
Fill out FORM for Homeopathy appointment
Cancellation Policy
By scheduling your appointment, you are agreeing to the following cancellation policy:
Scheduling an appointment is the reservation of time put aside specifically for me. I acknowledge a mutual understanding of the value of our time. I understand that at Wellness on Whyte 48 hours notice is required to reschedule or cancel Acupuncture, Homeopathy, HeartMath, RTT/Hypnotherapy, Emotional Polarity Technique, Nutrition Consultation and Ayurvedic Consultation appointments and 24 hour is required to cancel or reschedule all other appointments. A Day in Sanctuary requires 72 hours of notice for cancellation. I understand that my credit card will be charged 50% of the appointment price if I cancel my appointment less than the required number of hours in advance. I also understand my credit card will be charged the full appointment price for any missed appointments.